Work comes together in Dropbox Business
Organize all your team's content, tune out distractions, and get everyone coordinated with the world's first smart workspace.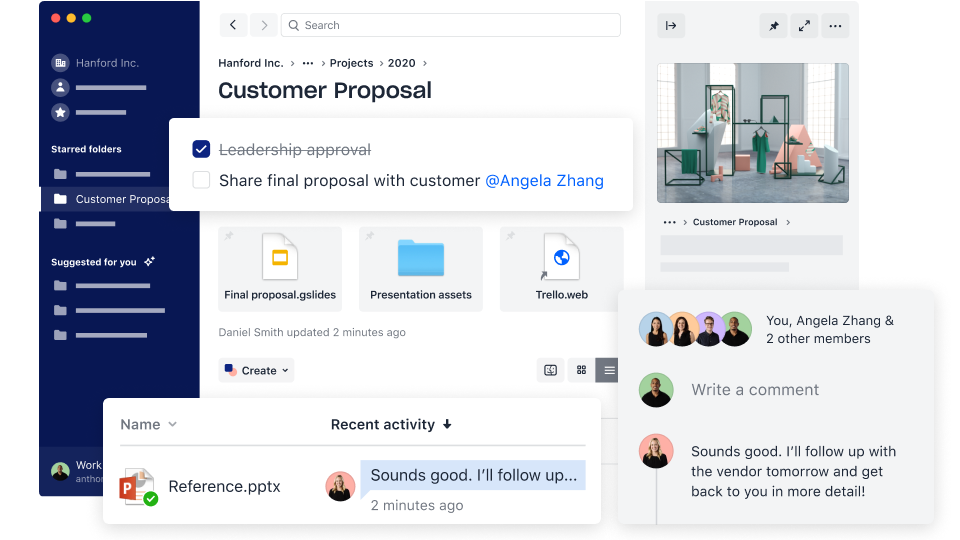 Do more with Dropbox Business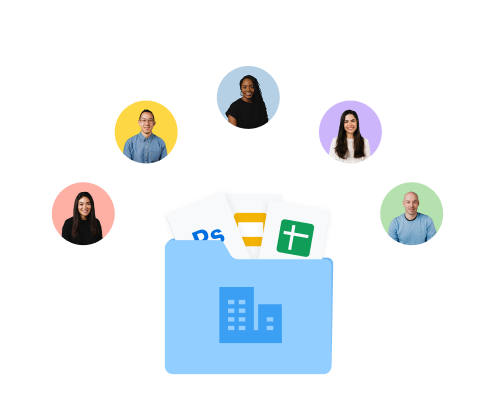 Centralize team content
Create, store, and share cloud content from Google Docs, Sheets, and Slides, Microsoft Office files, and Dropbox Paper alongside traditional files in Dropbox.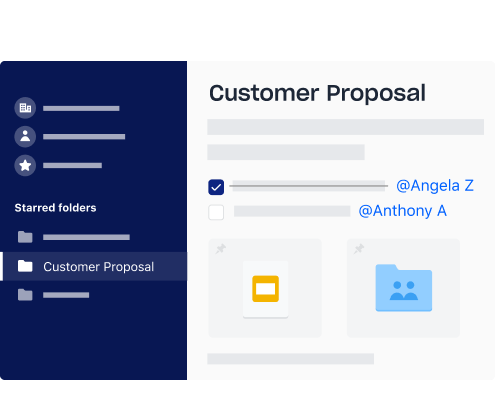 Transform your folders
Dropbox Spaces brings your files and cloud content together, so that your PowerPoints can live next to your Google Docs, Trello boards, and whatever tools your team wants to use.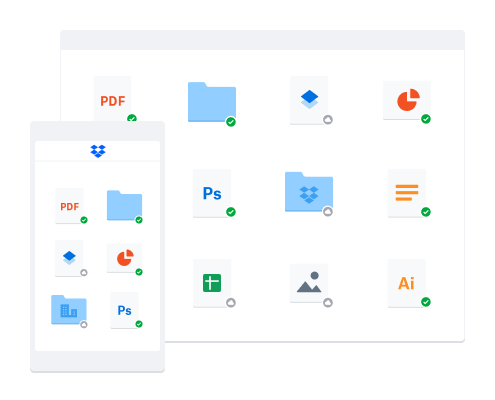 Team collaboration, any time, anywhere
Easily access your team's work from your computer, mobile device, or any web browser.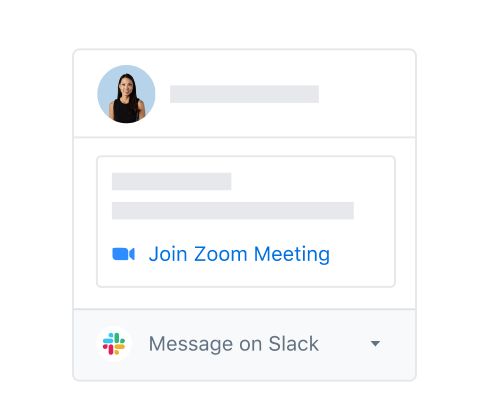 Use your favorite collaboration tools
Keep your team's files and the conversations about them in the same place by connecting tools like Slack and Zoom.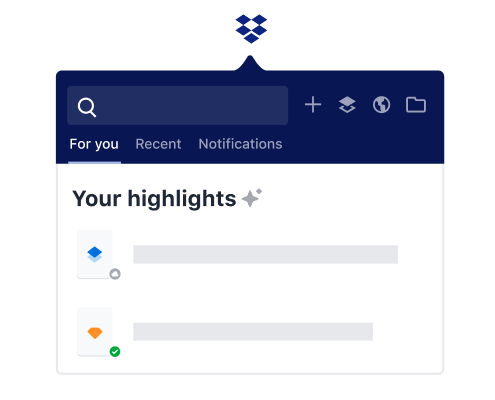 Find what you need fast
Intelligently suggested files and folders keep your team one step ahead by giving everyone the content they need, when they need it.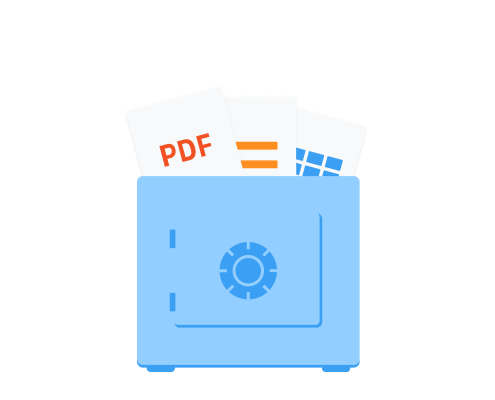 Get peace of mind
A secure, distributed infrastructure—plus admin tools for control and visibility—keep your company's data safe on Dropbox.
Our users were accomplishing a lot of great work on Dropbox without any support. Deploying a central account allowed that great work to continue, uninterrupted, in the most secure way possible.
Elias Eldayrie, Vice President & CIO
A lot of times when we deploy software, we first hear about the challenges. But during our phased deployment of Dropbox Business, we mostly just heard employees saying, 'Can I get that now?'
Chris Burgess, VP of IT
We've always had a global presence, but before Dropbox, we couldn't be as spread out as we are now. Dropbox makes our employees feel like they're all in the same office.
Daniel Jiménez, Head of Mobile Product & Design
We've always been a pioneer in the card industry, and we think of ourselves in the same way in the digital space. Thankfully, we pretty much have three words internally that keep us creating great work: 'It's on Dropbox.'
Chris R. Vaccaro, Director, Live Operations & Editor-in-Chief, Mobile
Hearst has more than 360 businesses. Dropbox makes a significant impact by providing a central hub for our teams to access all of the content they need from anywhere, on any device. It has completely changed the way these teams work.
Nicole D'Antuono, VP of Employee Applications
With Dropbox, educators can collaborate securely with colleagues on any device and platform — across campus and across the world.
Tina Thorstenson, CISO
Our team is constantly working across different countries, time zones and offices. A lot of solutions can accommodate that now, but none make it as seamless as Dropbox and Dropbox Paper.
Morten Thomsen, Global IT Lead
We're receiving tons of pictures and are constantly overriding things that couldn't be managed in email. Dropbox saves us a huge amount of miscommunication by allowing the latest versions of documents to be available to everybody at all times.
Andrew Hall, Product Manager
Find the Dropbox Business plan for you
Standard
$12.50
/ user / month, starting at 3 users
---
3 TB (3,000 GB) of space for secure storage
Easy-to-use sharing and collaboration tools
Try free for 30 days
or purchase now
Best value
Advanced
$20
/ user / month, starting at 3 users
---
As much space as your team needs
Sophisticated control and security features
Try free for 30 days
or purchase now
Customizable solutions
Individualized support to help admins manage at scale
Contact us
Bring the smart workspace to your business