Work better, safer, together
Dropbox Business simplifies your work, with a central place to access and share files.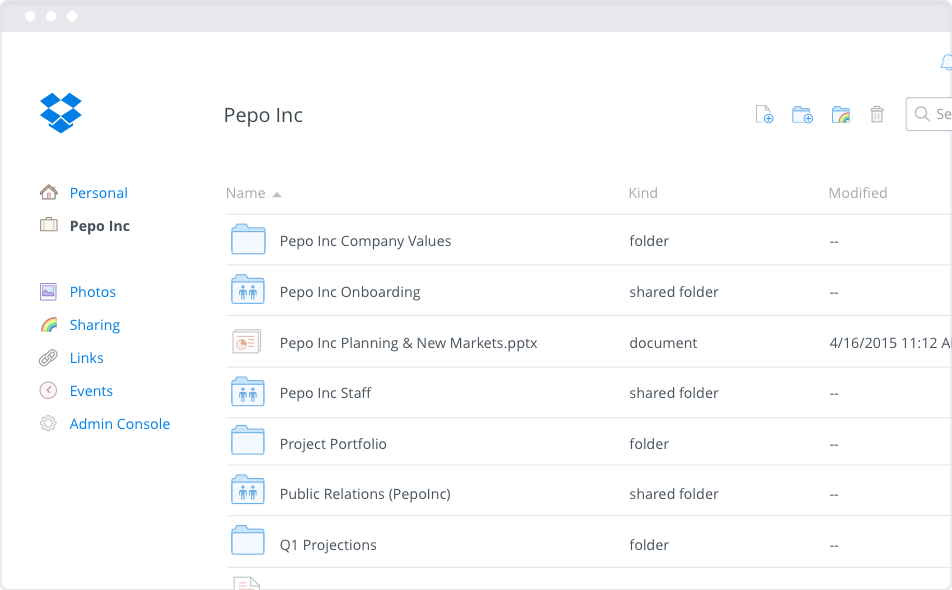 Backup all of your team files
With space for your team to share and collaborate, Dropbox Business keeps all your files in one place and ensures everything's always backed up.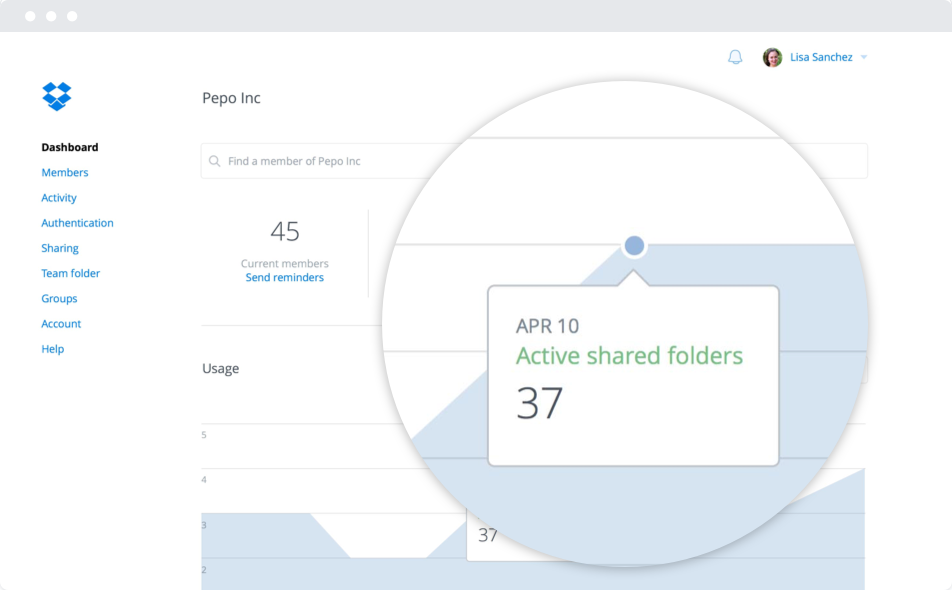 Manage access to your information
Take control of who has access to which files and folders securely and at scale.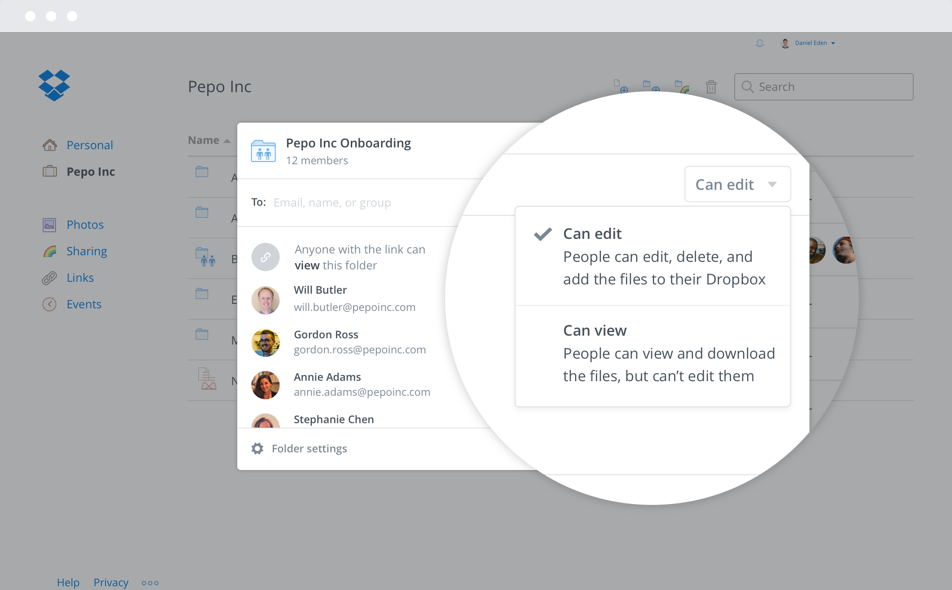 Instantly share files
Keep your team moving quickly without having to dig up files. Share, sync, and organize files instantly.
Join more than 400,000 teams using Dropbox Business
Learn more about our customers
"Dropbox Business gives us a secure, unified place to store all of our work, and helps reverse the friction that can come with having hundreds of computers in one company."
Do more with Dropbox Business
$12.50

/ user / month, starting at 3 users

5 TB of space for secure storage with easy-to-use sharing and collaboration tools

5 TB (5,120 GB) of space
180 days of file recovery
Smart Sync
Dropbox Paper admin controls
Granular permissions
Require two-factor authentication (2FA)
User management
Active directory connector
Enables HIPAA compliance
Unlimited API access to security and productivity platform partners
25,000 API calls/month for data transport partners

$20

/ user / month, starting at 3 users

As much space as you need with sophisticated admin, audit, and integration features

Everything in Standard
As much space as needed
Advanced admin controls
Tiered admin roles
Audit logs with file event tracking
Invite enforcement
Single sign on (SSO) integration
Device approvals
Business hours phone support
Enhanced monitoring and reporting tools

Customizable solutions with individualized support to help admins manage at scale

Everything in Advanced
Account Capture
Network control
Domain Insights
24/7 phone support
Advanced training for end users and admins
Enterprise mobility management (EMM)
5 TB (5,120 GB) of space
180 days of file recovery
Smart Sync
Dropbox Paper admin controls
Granular permissions
Require two-factor authentication (2FA)
User management
Active directory connector
Enables HIPAA compliance
Unlimited API access to security and productivity platform partners
25,000 API calls/month for data transport partners

Everything in Standard
As much space as needed
Advanced admin controls
Tiered admin roles
Audit logs with file event tracking
Invite enforcement
Single sign on (SSO) integration
Device approvals
Business hours phone support
Enhanced monitoring and reporting tools

Everything in Advanced
Account Capture
Network control
Domain Insights
24/7 phone support
Advanced training for end users and admins
Enterprise mobility management (EMM)