Event No. 2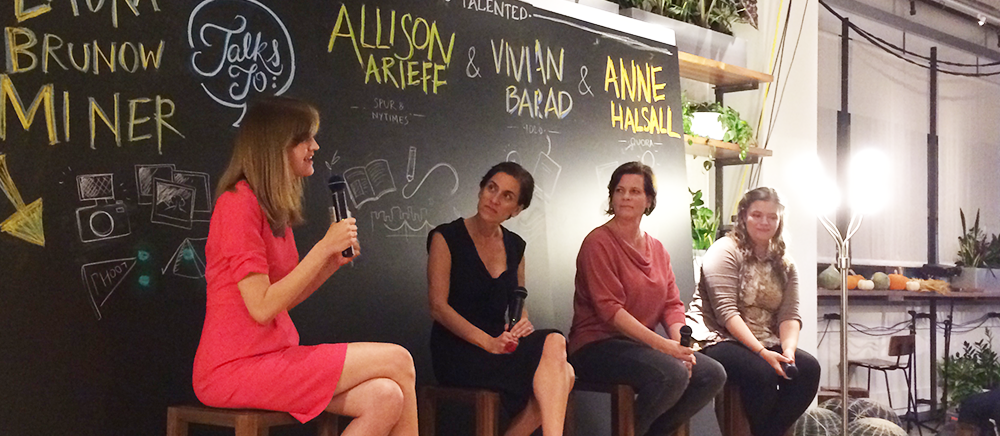 My Mom Is So Talented
Our second Origins event turned the focus onto motherhood in design. Four of our favorite mothers and designers discussed the joys and challenges of raising children, sharing their different approaches to crafting a balance between their careers and motherhood that worked for them as creative individuals.
We also asked friends near and far to respond to the prompt: "My mom is so talented! She ___". We got a range of submissions, from heartwarming videos to funny postcards, which were too great not to share. You can check them all out on our Tumblr, My Mom Is So Talented.
Date
October 27, 2013
Speakers
Laura Brunow Miner, Allison Arieff, Vivian Barad, Anne Halsall
Organizers
Laura Brunow Miner, Alice Lee, Carrie Paton, Designer Fund
Event No. 1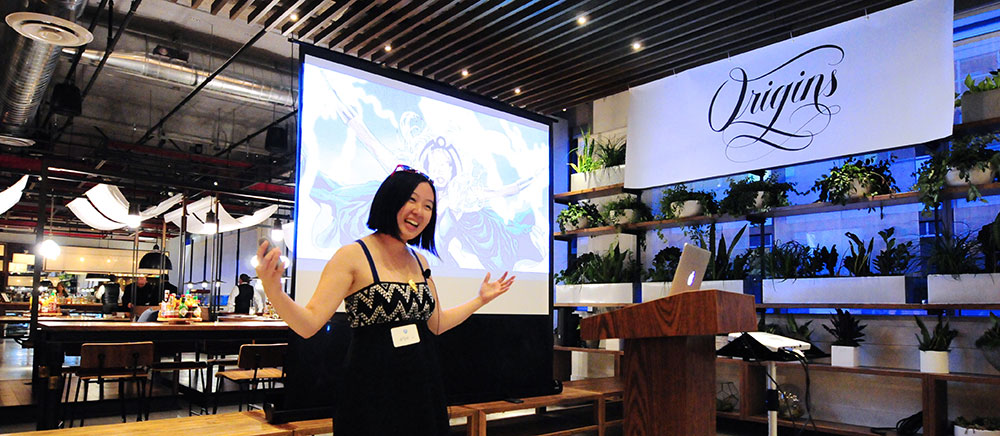 Two designers share their stories
Dropbox and Designer Fund teamed up for our inaugural Origins event celebrating women in design. We invited two accomplished designers to share their inspiring personal and professional stories of the weird, wonderful, and sometimes unexpected ways that we, as designers, find ourselves at the intersection of design and tech.
Pinterest designer and storyteller Ash Huang first spoke about the lessons learned during her journey from design school to Silicon Valley. Alexa Andrzejewski followed up with an inspiring (and delicious) account of her experience founding Foodspotting.
Date
May 2, 2013
Speakers
Ash Huang, Alexa Andrzejewski
Organizers
Allison House, Alice Lee, Carrie Paton, Designer Fund