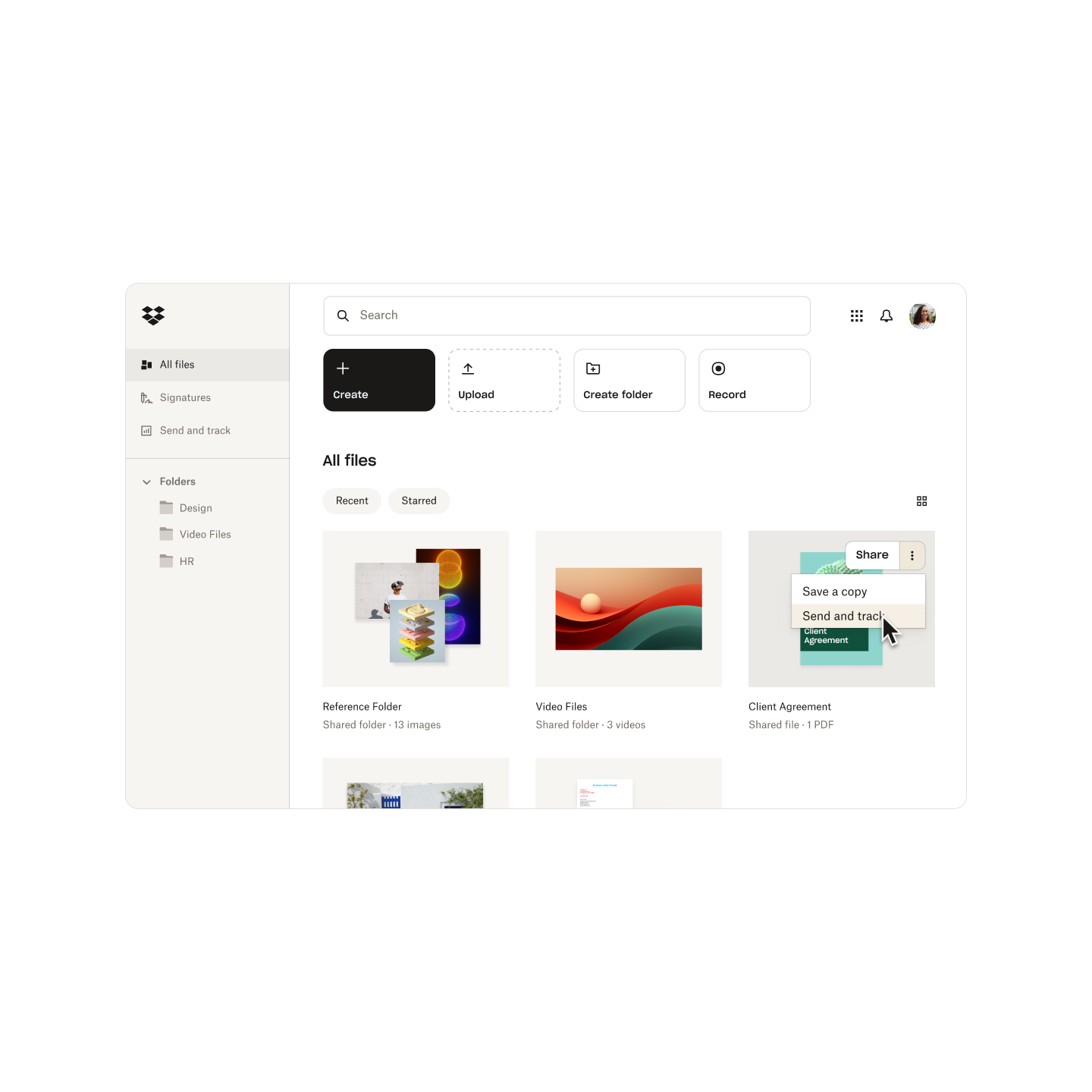 Go from idea to done with Dropbox
Store and protect your files
Starting at 3 TB of storage and backup, with security features like file recovery, password protection, watermarking, and viewer history.
Share your content
Forget email attachments. With Dropbox, you can deliver large files and share trackable links with real-time document analytics to help make data-driven decisions.
Collaborate on your work
Reduce meetings with Capture and use Replay to streamline feedback and approval processes on video projects.
Manage your business
Make it easy to prepare, send, and eSign your most important contracts. Automate manual processes with tools like eSignature templates, which let you reuse documents in seconds.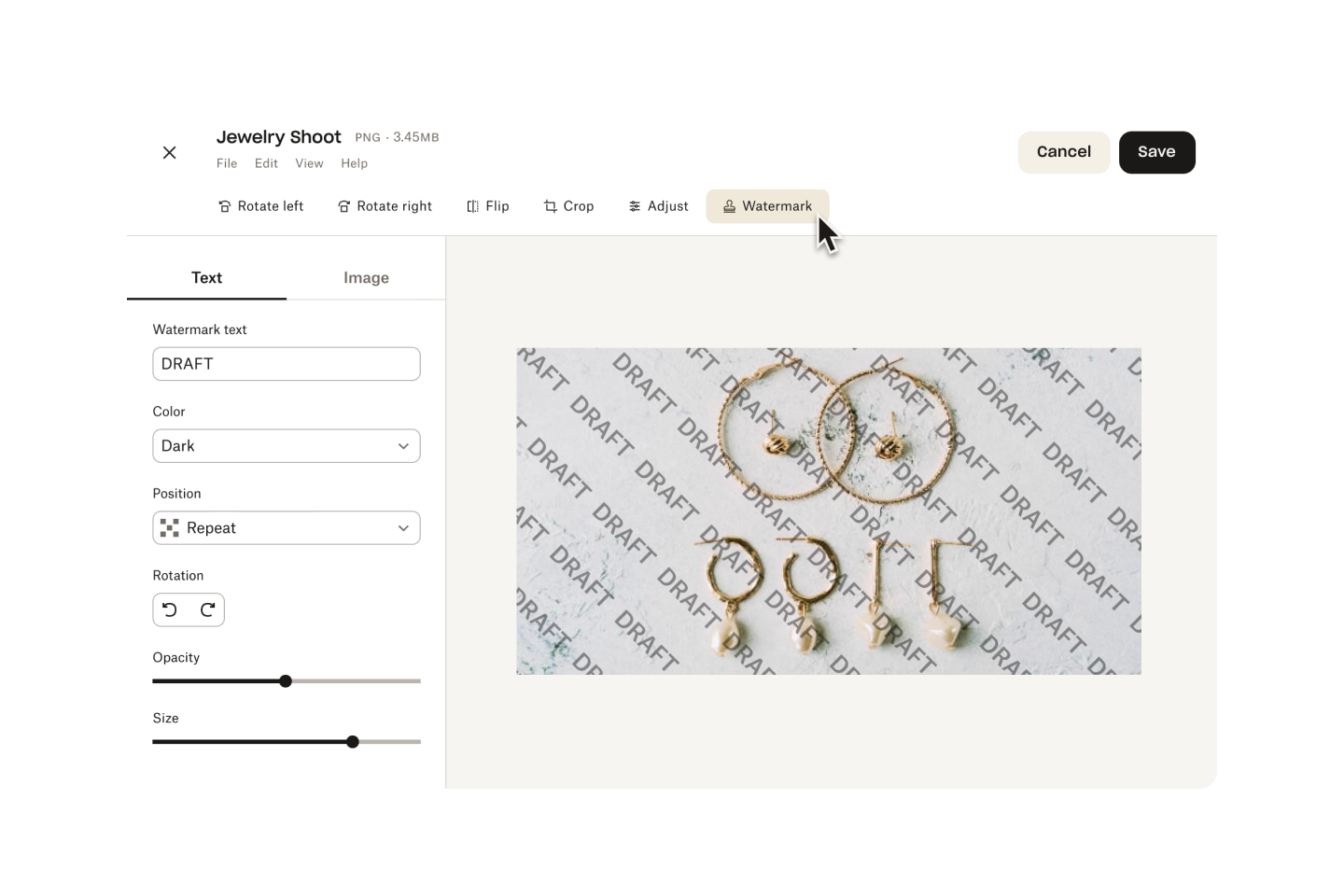 Make every second count when you're your own boss
When you can only delegate to yourself, let Dropbox help with some of the more tedious tasks. Automate signature reminders, get alerted when someone opens a shared document, edit PDFs without switching apps, and quickly find where your files are stored.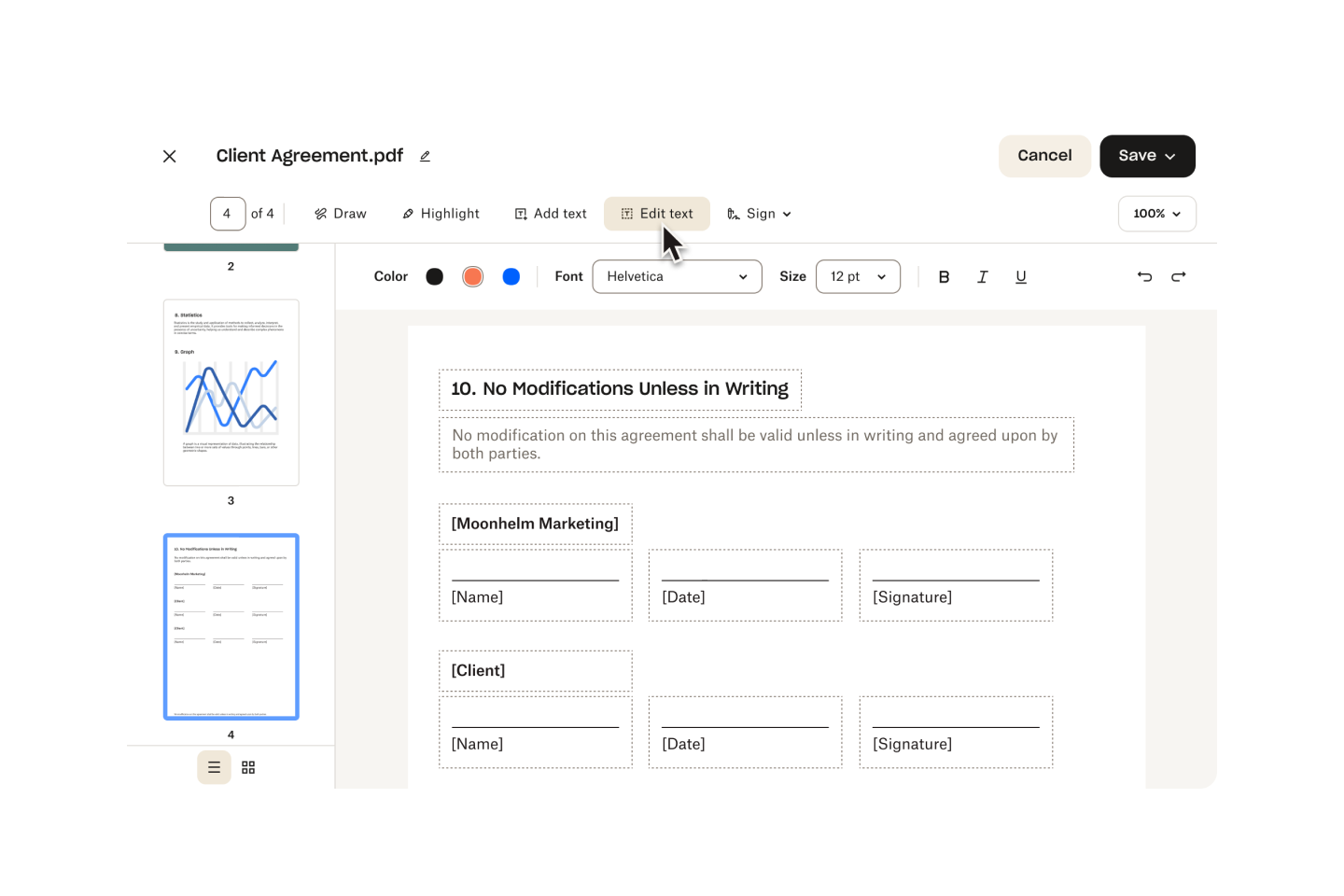 "It's been pretty great to have everything in one place, on one unified and cohesive platform, where the products and features augment each other. I love that I can log into the Dropbox platform and manage multiple client projects in one place, instead of needing several separate software platforms. Dropbox makes it easy to manage all the moving parts and pieces."
Cecilia Roy
Owner of Snowdrop Creative
Dropbox empowers you to put the content you store to work