Add comments on files
Simplify conversations on a shared document with comments, and organize them where they matter most--right beside your files.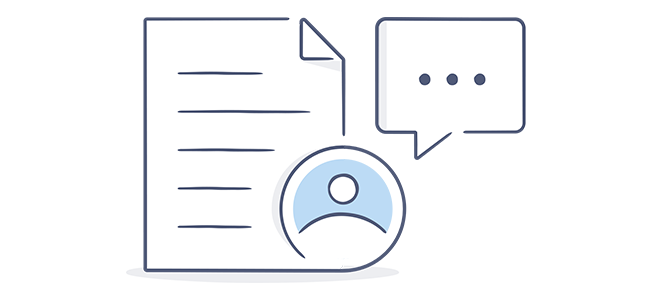 You can leave and view comments on documents right from your web browser. You can even tag others to respond or complete a task related to the file.
You can also use comments to:
Reduce email overload. No more attaching files to emails, assigning tasks via email, or having conversations in endlessly long email threads. When you add comments, your conversations live side-by-side with the files in your Dropbox.
Keep a history of feedback and conversations. Comments help create a complete history of your conversation about a document or file, and you can refer to that history at any time.
Save time. You can skip face-to-face reviews by tagging people right in the document.
Key points:
Comments are only visible through the Dropbox website, or the Dropbox iOS mobile app.
Only the file owner and the people the file has been shared with can see comments and leave comments.
Comments can be hidden or revealed at any time.
You can unsubscribe from comment email notifications at any time.
---
Tagging someone in a comment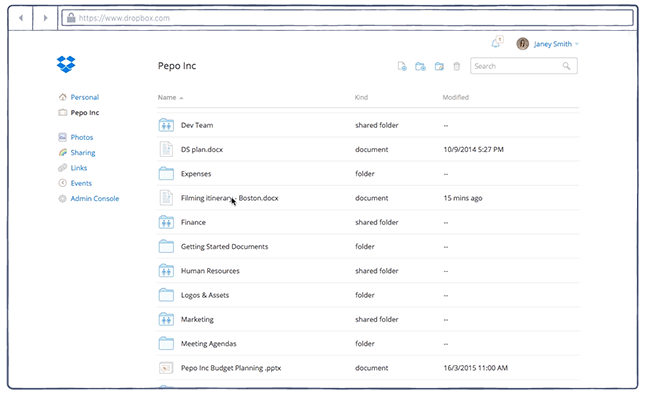 To tag someone in a comment
Open your file in the Dropbox website or Dropbox iOS app.
Type the "@" symbol, followed by your friend or colleague's name.
You'll see a type-ahead with the names of those the file has been shared with.
---
Hiding or revealing the comments pane
You can hide the comments pane when viewing the file on the Dropbox website.
Open your file in the Dropbox website.
Click Options in the right-hand corner.
Click Hide comments.
To reveal the comments pane, click on the bar with the comments icon to the right of your document.
---
Unsubscribing from comments notifications
On the web
Sign in and open the file on the Dropbox website.
Click Options in the comments pane.
From the drop-down menu, you can unsubscribe from notifications.
If another user mentions you in a comment, but you have unsubscribed from comments on that file, you will receive a notification for the comment that mentions you.
On iOS devices
When viewing a file on your iOS device, the bell icon at the top left of the comments pane indicates whether you're subscribed to comments. Pressing that icon toggles notifications on or off for that file.