Set up your team folders
Setting up an initial folder structure makes onboarding and file management easy.
Team folders are special types of shared folders that can be created by an admin. Team folders automatically appear in the assigned team member's Dropbox, making onboarding large groups a snap.
To create a new team folder, just go to the Team folder tab inside the Admin Console.
---
Sharing folders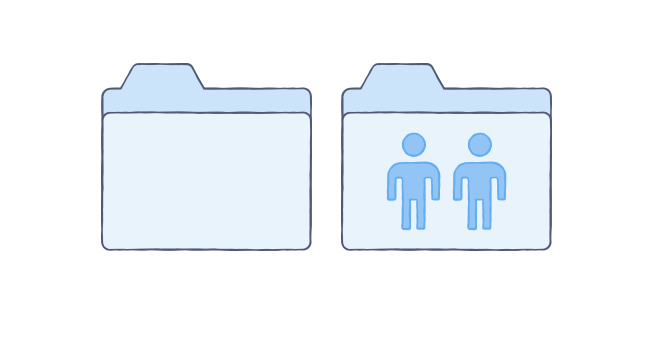 Access to your team's work is determined on a per-folder basis. All folders default to private, and you'll need to invite users to access shared folders. If a folder isn't shared with someone, they won't know it exists.
You can create a shared folder and invite individual team members or entire groups of team members. Once they accept your invitation, any files you add or modify in this folder will automatically sync and update for all other members - and vice versa. For example, you can create an "Accounting" folder, invite the members from your accounting team, and then start adding and changing files. Everyone will always be on the same page.
To create a shared folder:
Sign in to the Dropbox website.
Click the "Share a folder..." icon in the right-hand corner:
Choose to either share an existing folder or create a new one.
Choose the folder you want to share or name the folder you want to create.
Add the groups and/or the email addresses of the users you want to collaborate with in your shared folder, along with a personal message to them if you'd like.
Click Share folder.
---
Team folders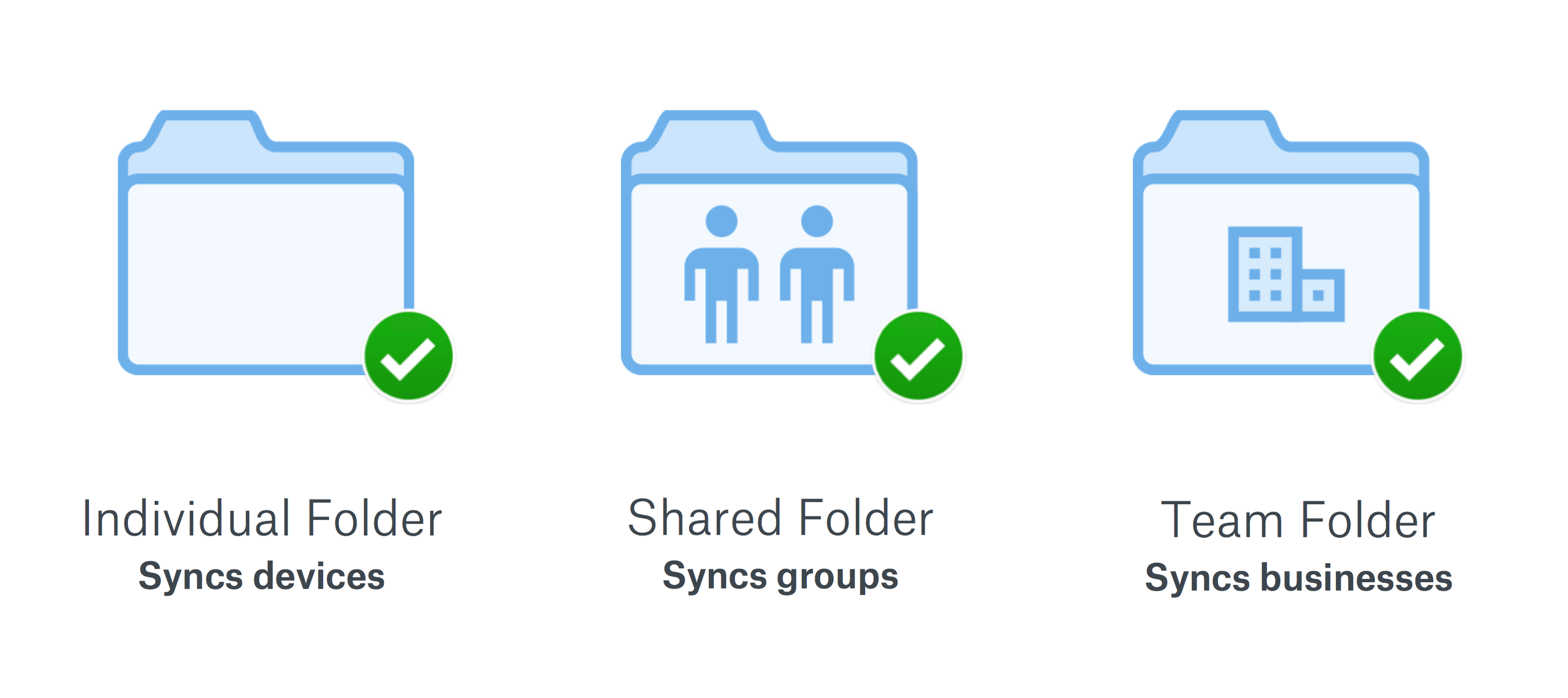 Team folders are assigned to groups. Before you can set up team folders make sure the groups you want to assign to them are created.
For example, you can create an "Accounting" group in your groups tab then create an Accounting Team Folder for all the Accounting Team's content. Team folders have waterfall permissions, everyone shared at the top level has access to everything below. However, you can add internal or external members to team folders within the sub folders.