Connect your Dropbox accounts
Connecting your personal and business Dropbox accounts lets you easily access both from all your linked devices, while still keeping your data separate.
If you have a personal account for your photos and tax returns, and a business account for clients and projects, Dropbox will let you connect your accounts to make accessing them both a breeze. You'll still have two separate accounts, but now you'll be able to easily access your personal and work Dropbox folders from your computer, your mobile devices, and the Dropbox website.
---
Connecting your accounts online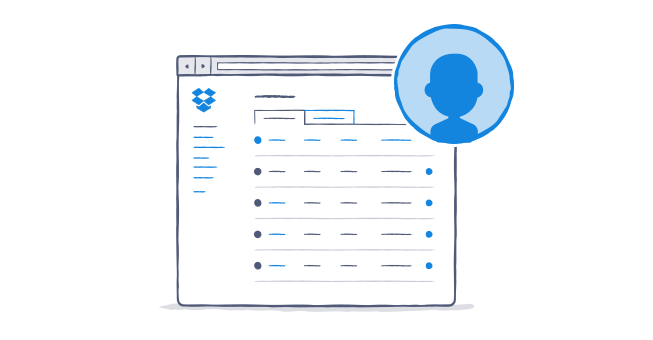 Connecting your personal and work accounts on the Dropbox website is the first step towards getting access to both accounts on your linked devices. It also lets you access both personal and work Dropbox accounts from the web without the hassle of logging in and out multiple times.
Sign in to your Business account on the Dropbox website.
Click on your name in the top right corner of the page to open your account menu.
Select Connect a personal Dropbox.
Create a new personal Dropbox, or sign in if you already have an account.
Review and confirm your settings.
---
Signing into work and personal accounts on your devices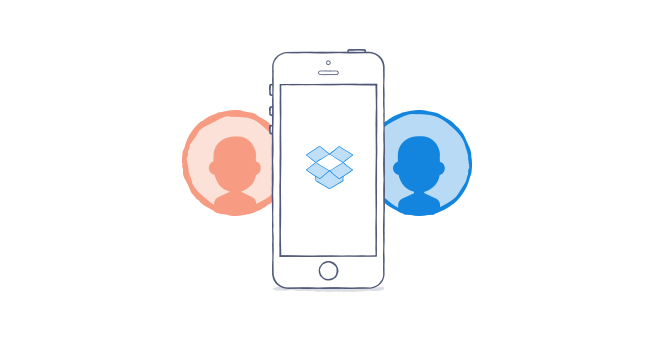 If you're installing Dropbox for the first time on your device, you'll need to sign into both accounts.
If you haven't already, connect your accounts online (see above).
Open the Dropbox application.
Sign in to either your personal or work Dropbox.
Click Now add your personal Dropbox or Now add your work Dropbox, depending on which Dropbox you've already signed in to.
If you're an existing Dropbox user, you'll need to sign into your second Dropbox from the Dropbox icon in your computer's system tray or menu bar.
Click on the Dropbox icon in the menu bar or system tray.
Click on the gear icon and select Preferences.
Select the Account tab.
If you've already signed in to your work Dropbox, select the Personal tab. Otherwise if you've already signed in to your personal Dropbox, select the tab with your team name.
Click on the Link button.
Enter the password for your second Dropbox account.
---
Moving files between your Dropbox accounts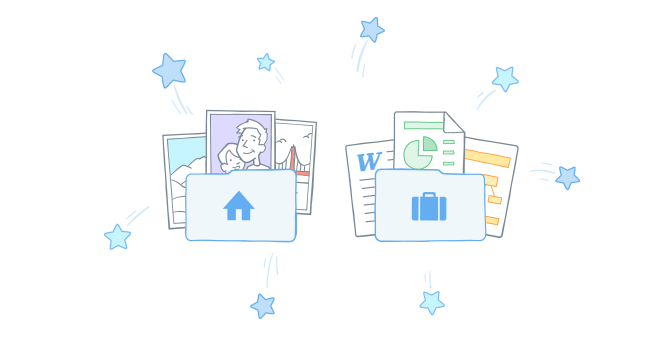 Once you've connected your personal and work accounts on your computer, it's easy to drag items from one Dropbox folder to the other, just like you would with any other file or folder.
Whenever possible, we'll preserve your membership in a shared folder if you move it from one Dropbox to the other. You'll receive a notification that you've left the shared folder in your first Dropbox and joined the shared folder in your second Dropbox. If you're the owner of the folder, ownership will be transferred to your second Dropbox account.
Please note that if your admin or the owner of the folder has set certain sharing restrictions, moving it to your other Dropbox can cause you to leave the folder entirely and end up with a non-shared copy that doesn't sync with other members' changes.