Collaborate with shared folders
Use a shared folder to create a central space for your team to collaborate on files.
All folders in Dropbox are private by default, but you can make any normal folder a shared folder. When you share a folder, its contents will only be available to Dropbox users you specifically invite. Once a user accepts your invitation, the shared folder appears in their Dropbox, just like it does in yours.
Key points:
Shared folders are the best way to collaborate using Dropbox.
Members of a shared folder can edit and access the same files.
You can assign some members full edit rights and others view-only access to prevent them from adding, editing, or removing files.
You can also set access controls to determine if users outside your Dropbox Business team are allowed to join your shared folder.
You can invite multiple members to a shared folder all at once using groups.
---
Sharing a folder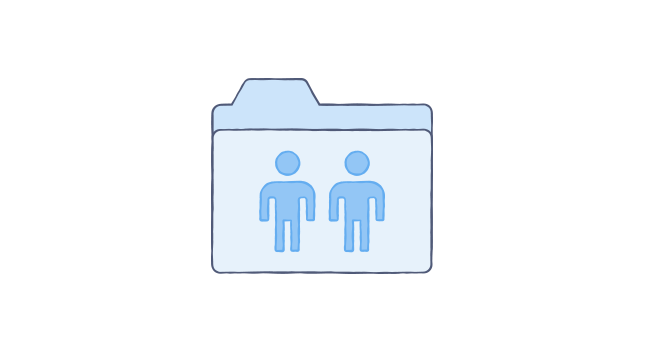 A shared folder icon has two little people on it (see above).