Save your hard drive space
Selective Sync lets you choose which folders you want to keep on your computer, so you never have to worry about running out of hard drive space.
By default, Dropbox will sync a copy of all your files to the Dropbox folder on your computer. Selective Sync lets you choose which folders you want to keep on your hard drive, and which folders you only want to keep online.
For example, you can select to disable syncing of your large media files sync to your laptop, but still be able to easily access them from your desktop at work. It's also great for storing archival folders you're not actively using.
---
Linking a new computer without overloading its hard drive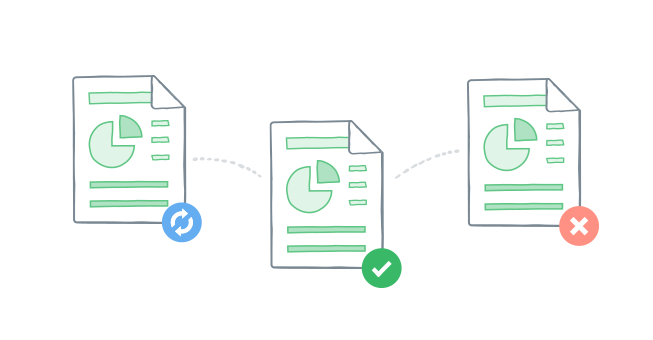 Want to start using Dropbox on a new computer, but afraid your files will take up too much space? Don't worry, if you have more than 10GB of data in your account, we'll automatically ask if you want to use Selective Sync.
To get started:
Sign in when prompted.
Connect your personal and work accounts (if you want).
Choose which files you want stored on your local hard drive.
You can always change these settings later, just check out the section below.
---
Removing folders from an existing computer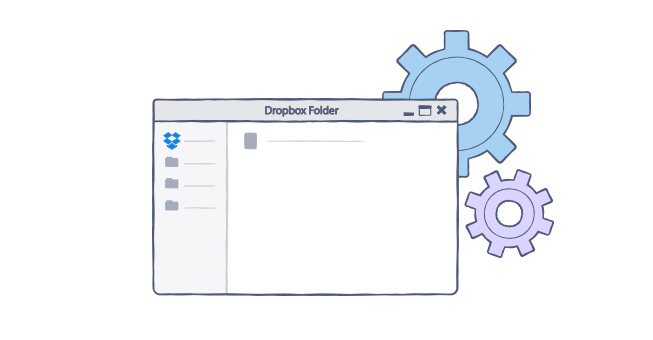 Selective Sync settings are unique to each computer linked to your Dropbox account.
Any folders or sub-folders you deselect will be removed from your hard drive automatically.
To change your settings:
Click on the Dropbox icon in your menu bar or system tray.
Click on the gear icon and then select Preferences.
Go to the Account tab and pick which account (personal or work) you'd like to set up.
Find the "Selective Sync" section and click Change Settings.... You'll see a list of all the folders in your Dropbox. By default, each will have a checkmark next to its name, indicating it's saved on both your computer and our website.
Deselect the checkmark next to the folder(s) that you no longer want on your computer. When you click Update, the folder(s) will automatically be removed from your hard drive.
Remember, if you ever need to access these files, just go to the Dropbox website, or re-adjust your Selective Sync settings.