Get your most important agreements signed with Dropbox
Simplify the way you get documents signed so you can spend less time on busywork and more time growing your business. Whether you're finalizing contracts or documenting approvals, Dropbox empowers you to prepare, send, sign, and track documents, giving you one seamless experience.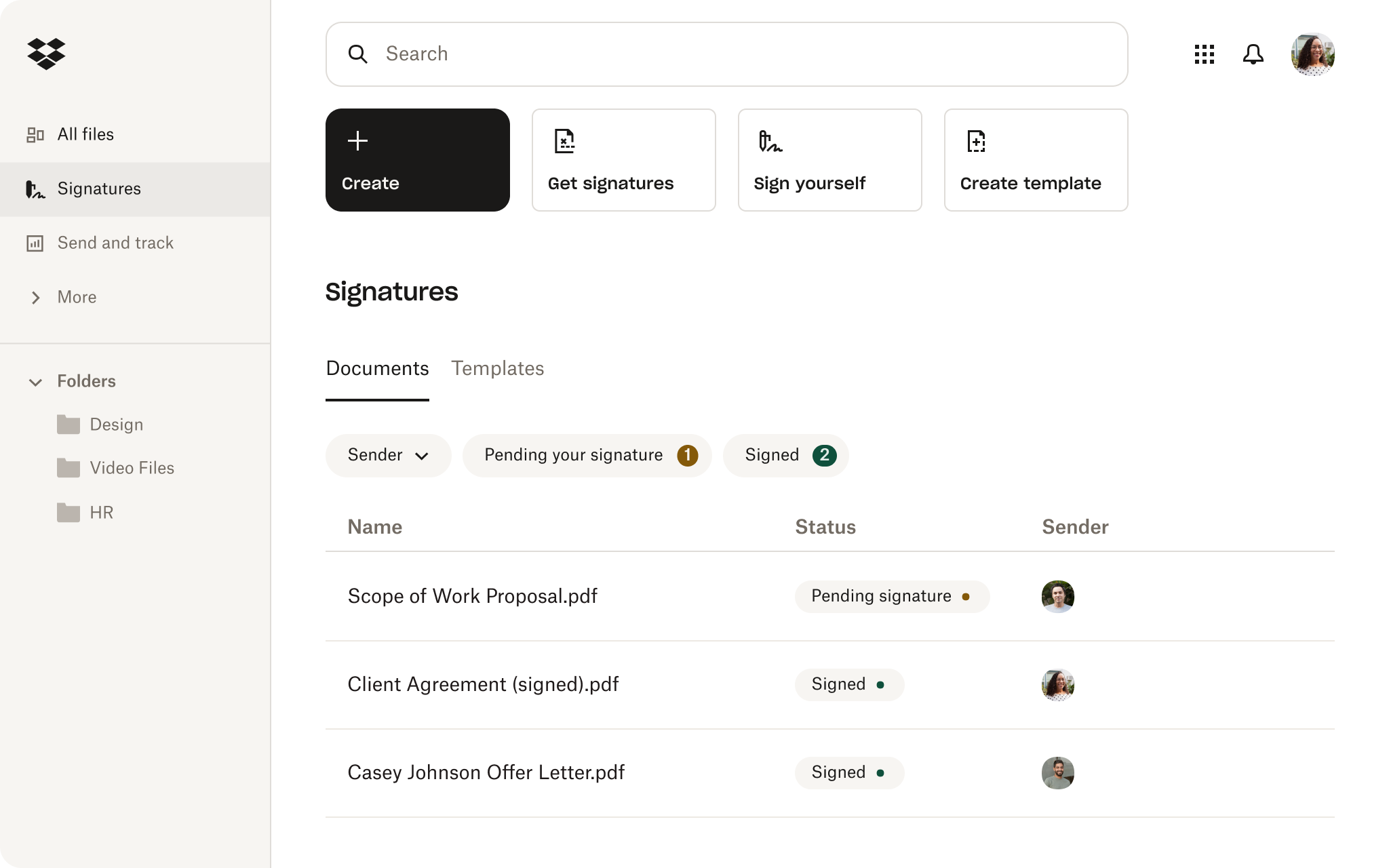 eSignatures have never been this easy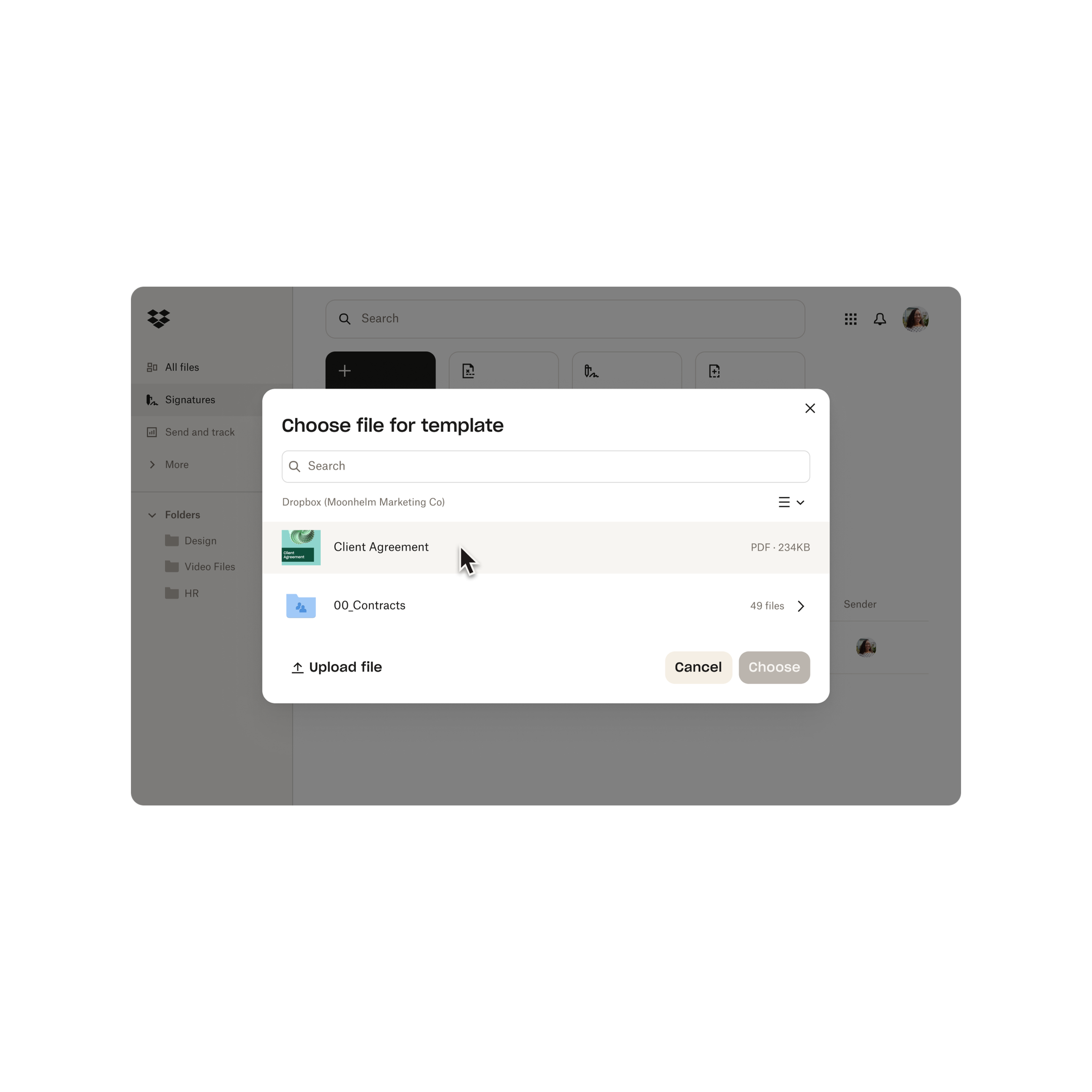 Document templates
Stop wasting time preparing the same documents. Minimize duplicative work by using customizable templates to send common forms, like NDAs and tax forms, to multiple recipients.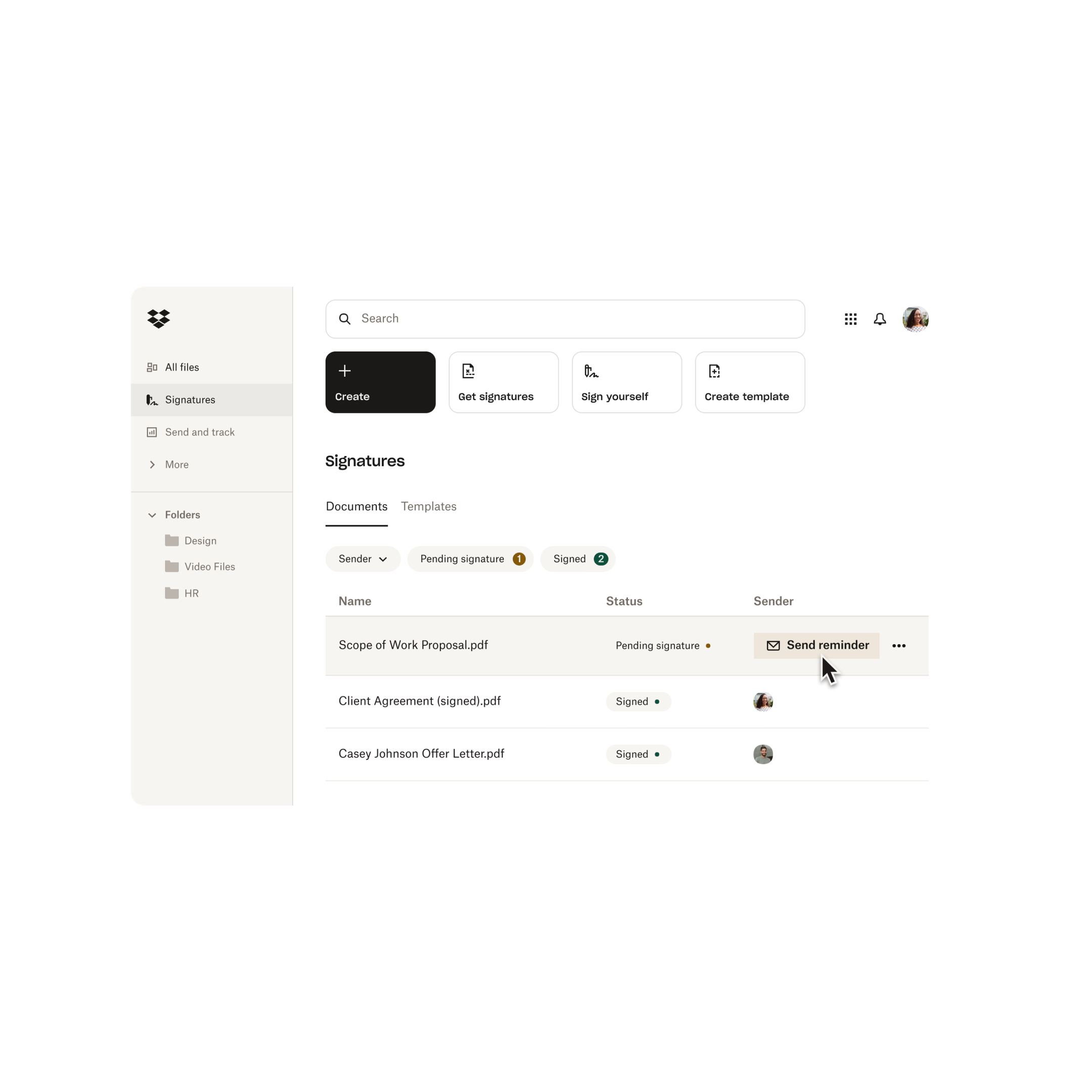 Automated reminders
Cut down the time from pitch to purchase order. Dropbox eSignatures have built-in reminders so you don't have to chase paperwork.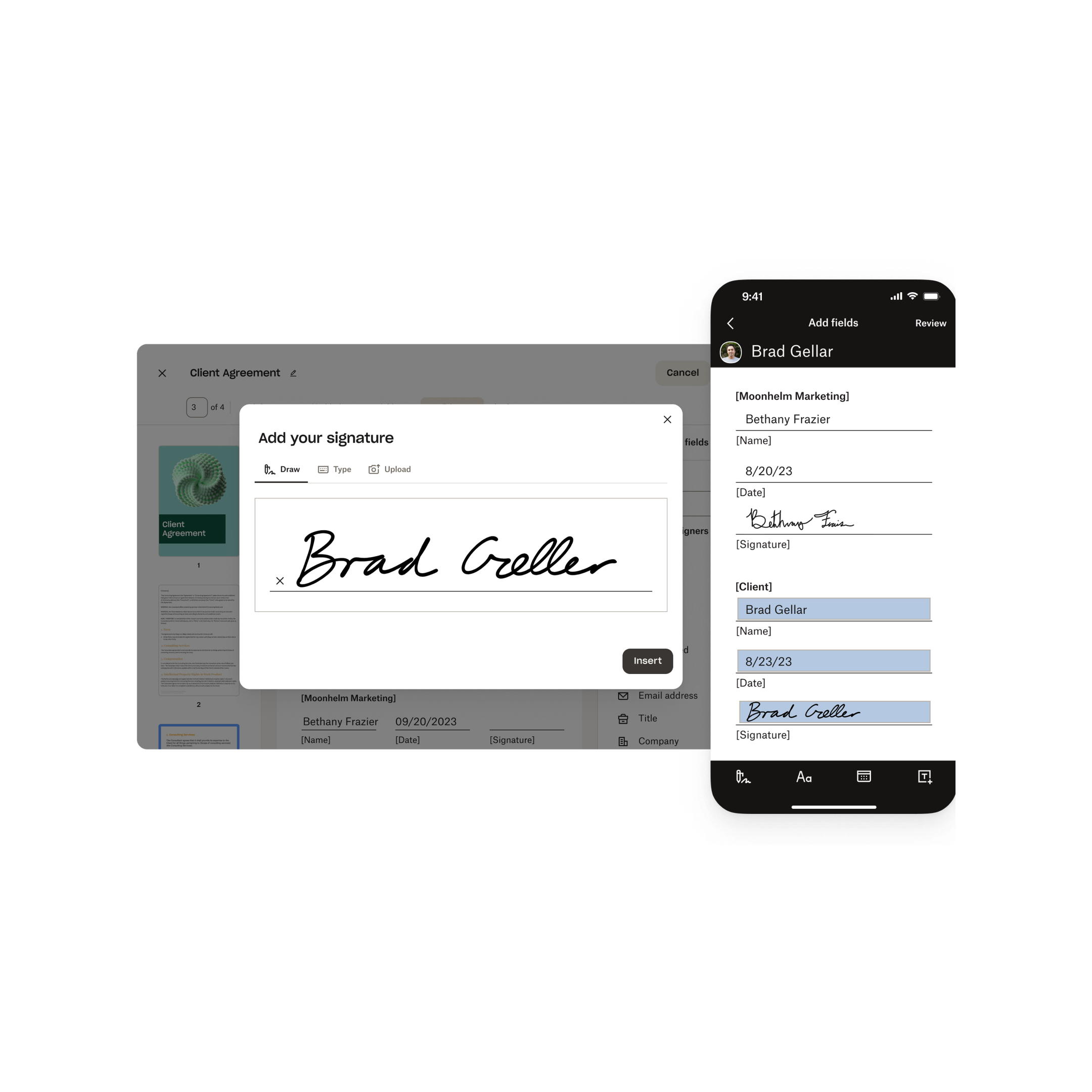 Mobile-friendly signing
Take advantage of every opportunity. Mobile-friendly signing empowers teams to work from wherever they are—at the office or on the go.
Get access to Dropbox eSignatures with each of these Dropbox plans
3+ users

Starts at

15 TB

for the team

Large file delivery up to 250 GB

1 year to restore deleted files

Track file engagement

Unlimited signature requests

PDF editing

Record, review, and edit video

Set up tiered admin roles

Suspicious activity alerts

Compliance tracking
Simple, automated workflows for your most vital agreements
Get sales contracts, MSAs, change orders, and more signed 80% faster so you can focus on landing the next big client.

Optimize the employee paperwork experience and boost retention by making non-disclosure agreements, offer letters, and other documents easier to turn around.
Put your business relationships in writing by getting legally binding eSignatures for privacy and liability agreements like NDAs and waivers signed quickly.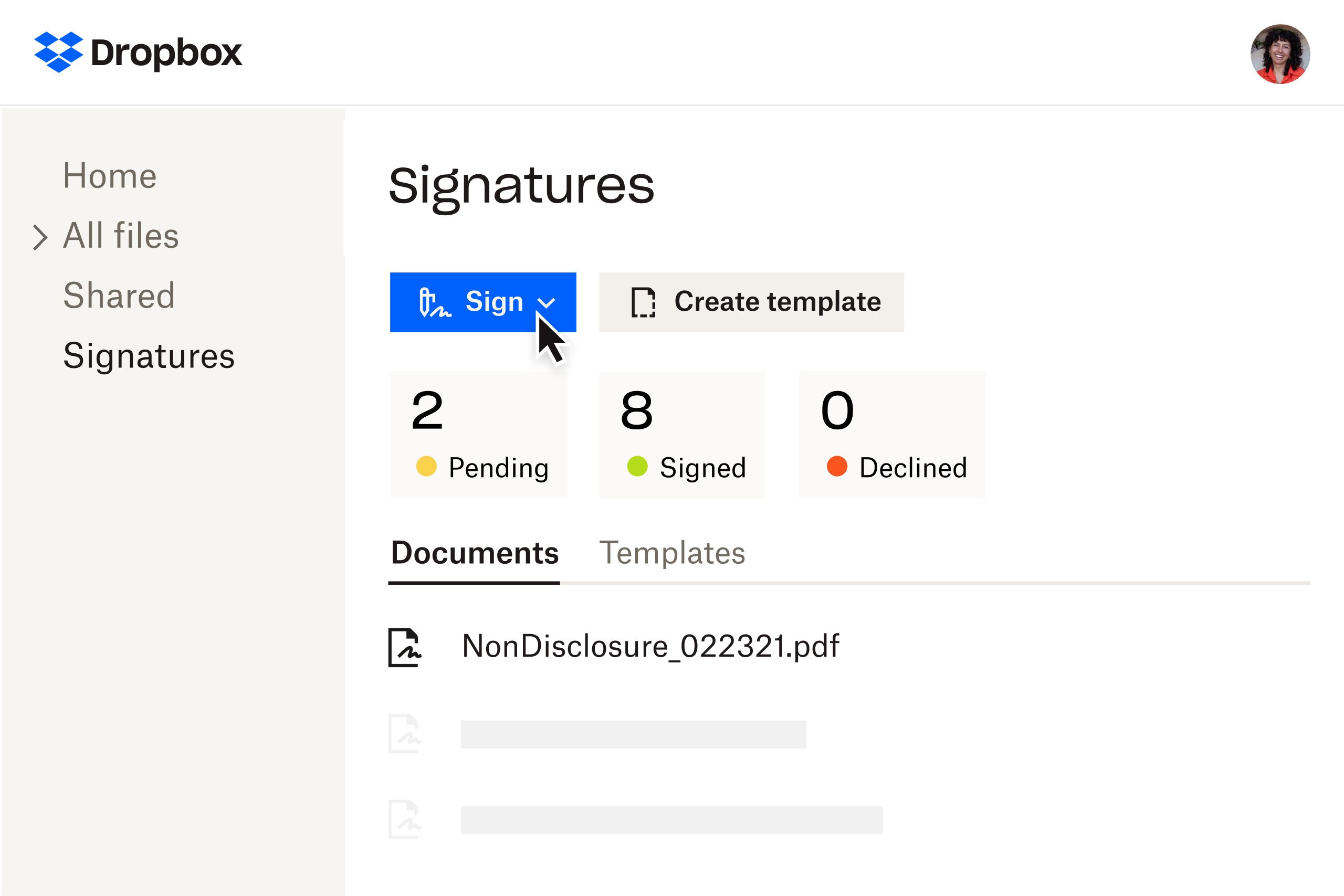 Manage the flood of agreements for buyers, sellers, agents, financing, and rentals that come across your desk and keep clients happy.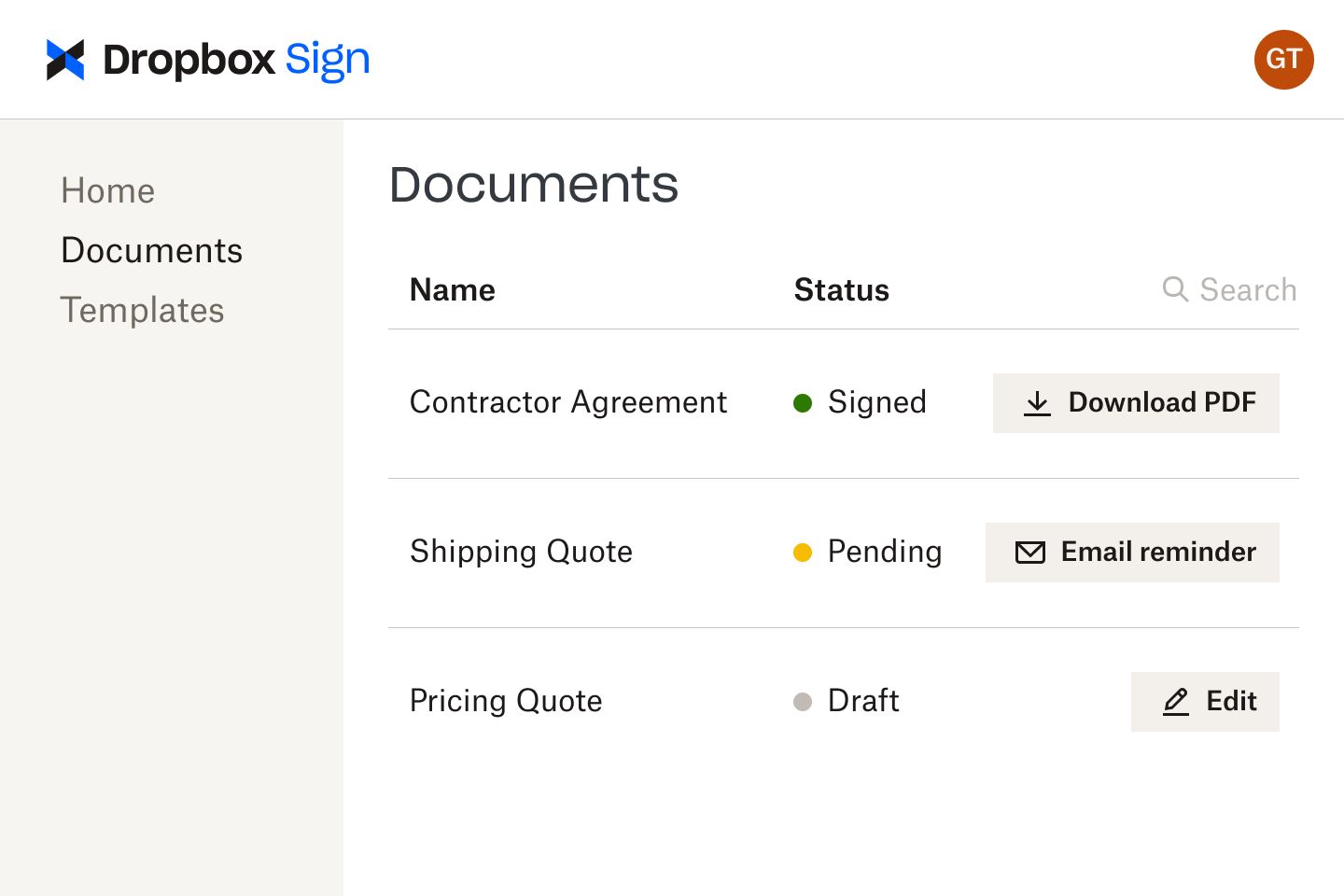 Easily process loan and grant applications; shareholders' agreements and term sheets; invoices; and other financial documents.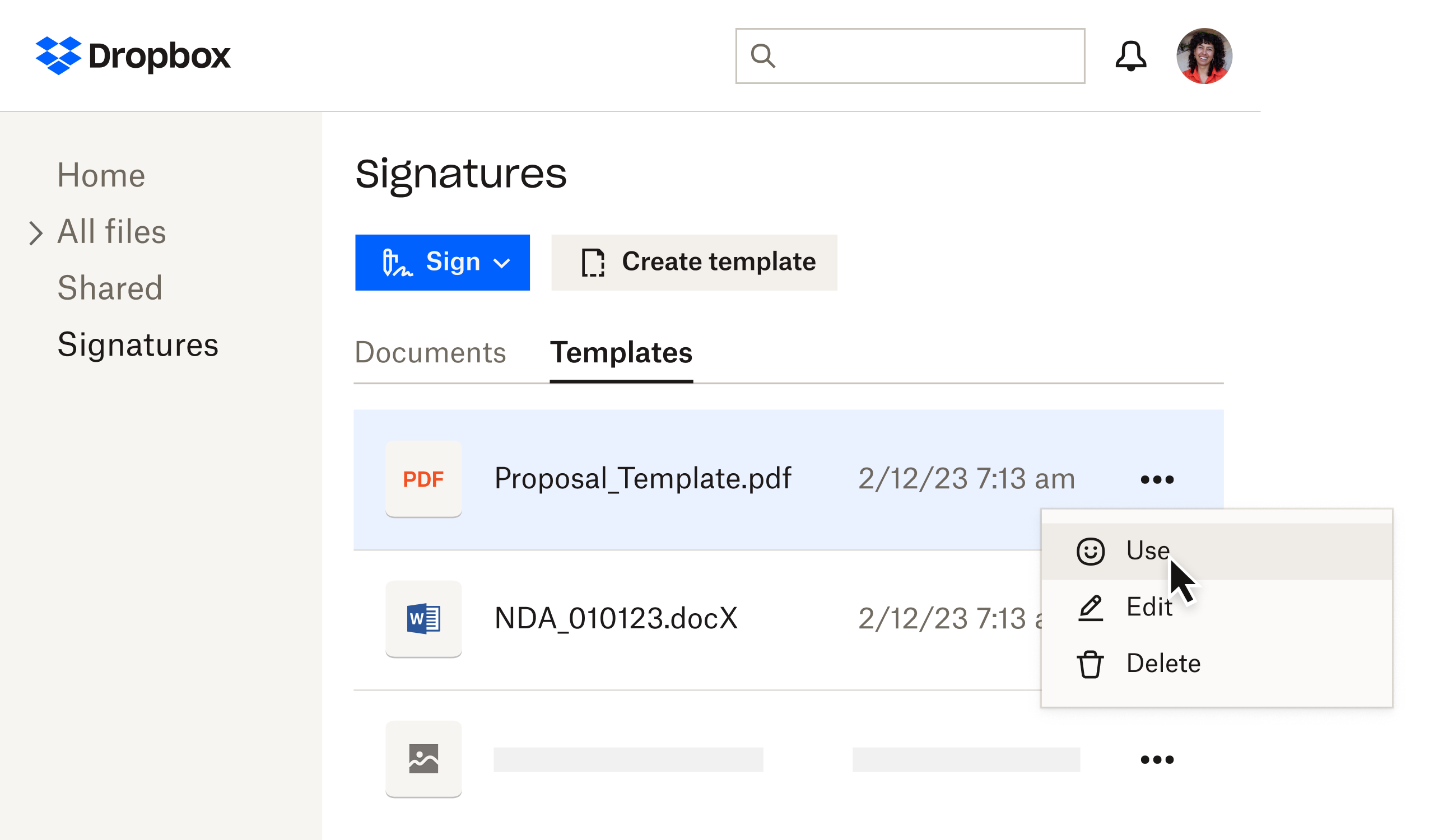 What Dropbox Sign customers are saying
"The policy processing group spent about 20% of their day, say two to three hours, 240 days per year, indexing documents. By eliminating the manual indexing and getting the electronic signature in real time, we're saving over 700 employee hours per year."
—Bob Negrey
VP of Information Technology, CGIA