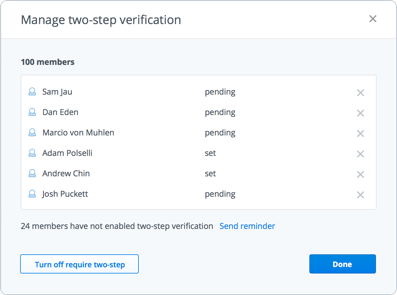 Manage users and safeguard data
Visibility and control
Dropbox Education gives IT the administrative tools they need. Manage users, monitor activity, and control sharing permissions, all from one central Admin Console.
Advanced security
Dropbox is designed with multiple layers of protection to secure your data at all times. Get access to best-of-breed solutions across data protection, identity management, and more.
Trust and compliance
We support with the most widely accepted standards and regulations, including FERPA, HIPAA, HITECH, ISO 27001 and ISO 27018. Learn more.