Out of beta, Dropbox Capture lets you clearly say what you mean on your own time. Dropbox users on Basic, Plus, and Family plans can capture up to 2 hours per recording or their storage limit, whichever comes first, with editing capabilities on videos shorter than 5 minutes. Pro, Standard, Advanced, and Enterprise accounts get unlimited recordings (up to their storage limit) and video editing. Start using Capture to:
Reclaim your time:

Instantly edit, share, and access your recordings in one place.

Make yourself heard:

Bring focus and clarity to your message while engaging collaboratively with others on their own time.

Build at scale:

Create a knowledge database with as many recordings as your storage allows that can be viewed anytime.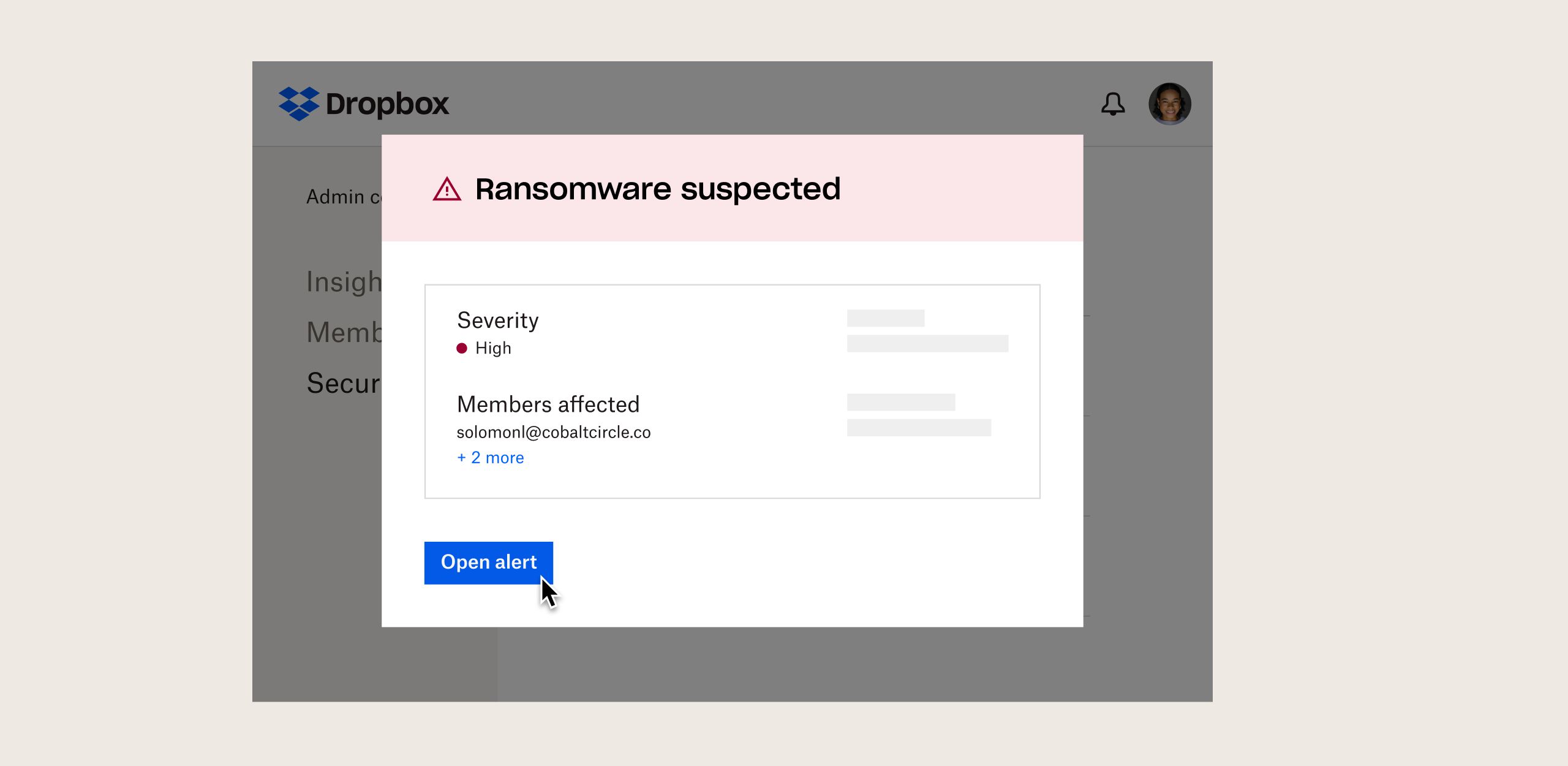 Enterprise level security without the effort
With the Security Add-on, you can future-proof your business against emerging threats. Save money and time by preventing issues before they arise. With our simple, automated threat mitigation tools (no download or updates required) you can:
Keep your focus on work and safeguard your business

with always-on monitoring, alerts, and notifications that inform you when to take action on ransomware, password breaches, suspicious logins, mass downloads and deletions.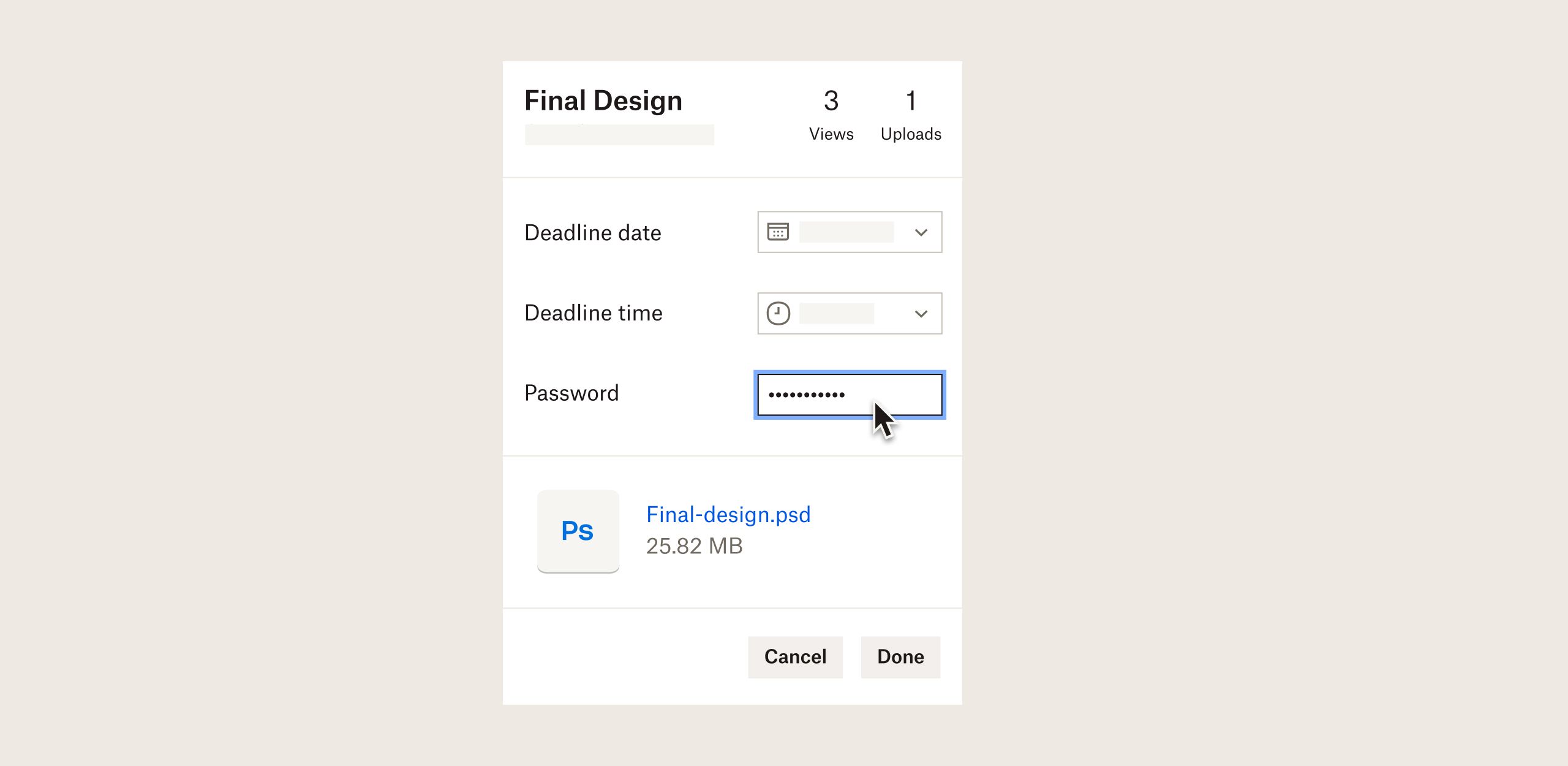 Since their introduction, file requests have helped Dropbox users collect large files from clients and collaborators—simply and securely. With this update, any user on a Professional, Standard or Advanced account gets:
Password protection

: The people uploading files need to input the password beforehand.

The ability to resend expired requests

: Resend file requests if they have expired.

File upload information

: View stats around file uploads, such as recipient name, upload status, and number of uploads.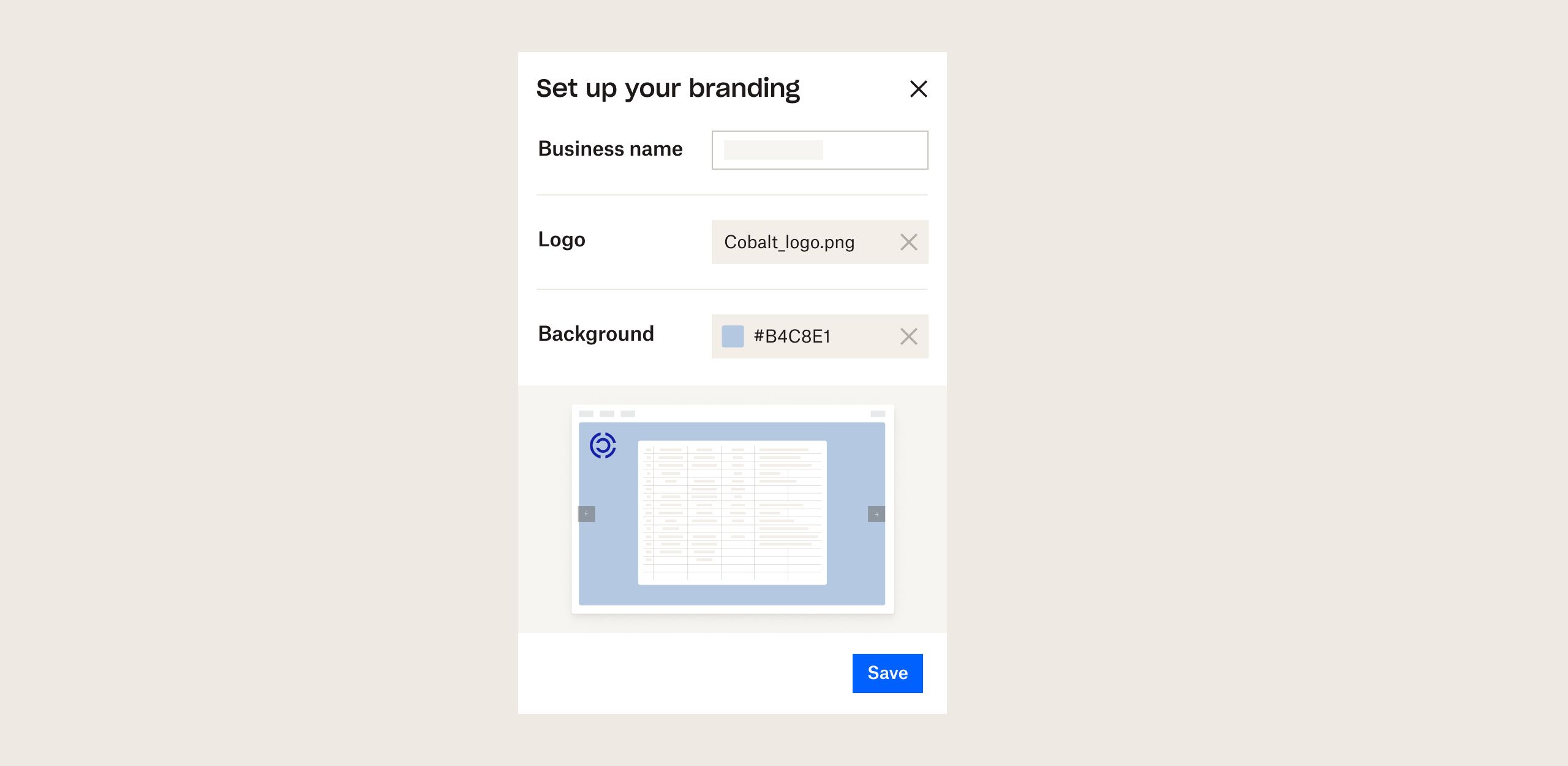 Improvements to branded sharing
Present yourself professionally by easily managing your brand whenever you share files. With this update, you get:
Better brand representation

: Add a background image and logo directly on the branding page within account settings.

Improved branding previews

: Preview shared files and folders with branded backgrounds and logos.