HelloSign April 2022 Product Updates
Streamline your eSignature requests with Templates without ever leaving Dropbox
Our intuitive eSignature solution lets you send, sign, and store important documents in one seamless workflow, but now you can streamline every eSignature request by turning your most frequently used documents, like NDAs, offer letters, SOWs, contracts, and more, into templates directly from your Dropbox account.
New SMS tools add-on delivers convenience, security
Our new SMS tools add-on lets customers send documents to signers and verify signers quickly through text message. Signers can receive signature requests, access them, and sign them all from their phone or tablet. Senders can request signers complete an added level of ID verification via SMS authentication.

Updated templates support fast and easy sends
For HelloSign customers looking for additional ways to save time on frequently sent documents, our new template redesign and features make editing and sending faster than ever.

Save time
New features Underlying PDF Swap and Add, Delete, and Replace mean less busy work. Simply edit your templates without reconfiguring placed fields or manual work.
Ease of use
New designs and clear call to actions help you navigate and take action on your templates for simple, intuitive, and efficient signing.
Turn paperwork into a signable PDF with your smartphone
The HelloSign mobile scanner app lets users take a photo of a document that needs a signature and HelloSign automatically converts it into a PDF. Once the document has been scanned, customers can combine the PDF with other documents, add signer fields, and send for signature while they're on the go.

HelloSign October 2021 Product Updates
Send documents for eSignature from Microsoft SharePoint
Level up your team's Microsoft toolkit by incorporating eSignatures directly into your SharePoint workflow so you can collaborate, save, and sign documents all in one place. It's a faster, more efficient way to legally sign important agreements. Whether your team is in the office or on the road, you'll never have to worry about the status of your contracts. And security measures like audit trails and two levels of document encryption ensure that your most important files stay protected.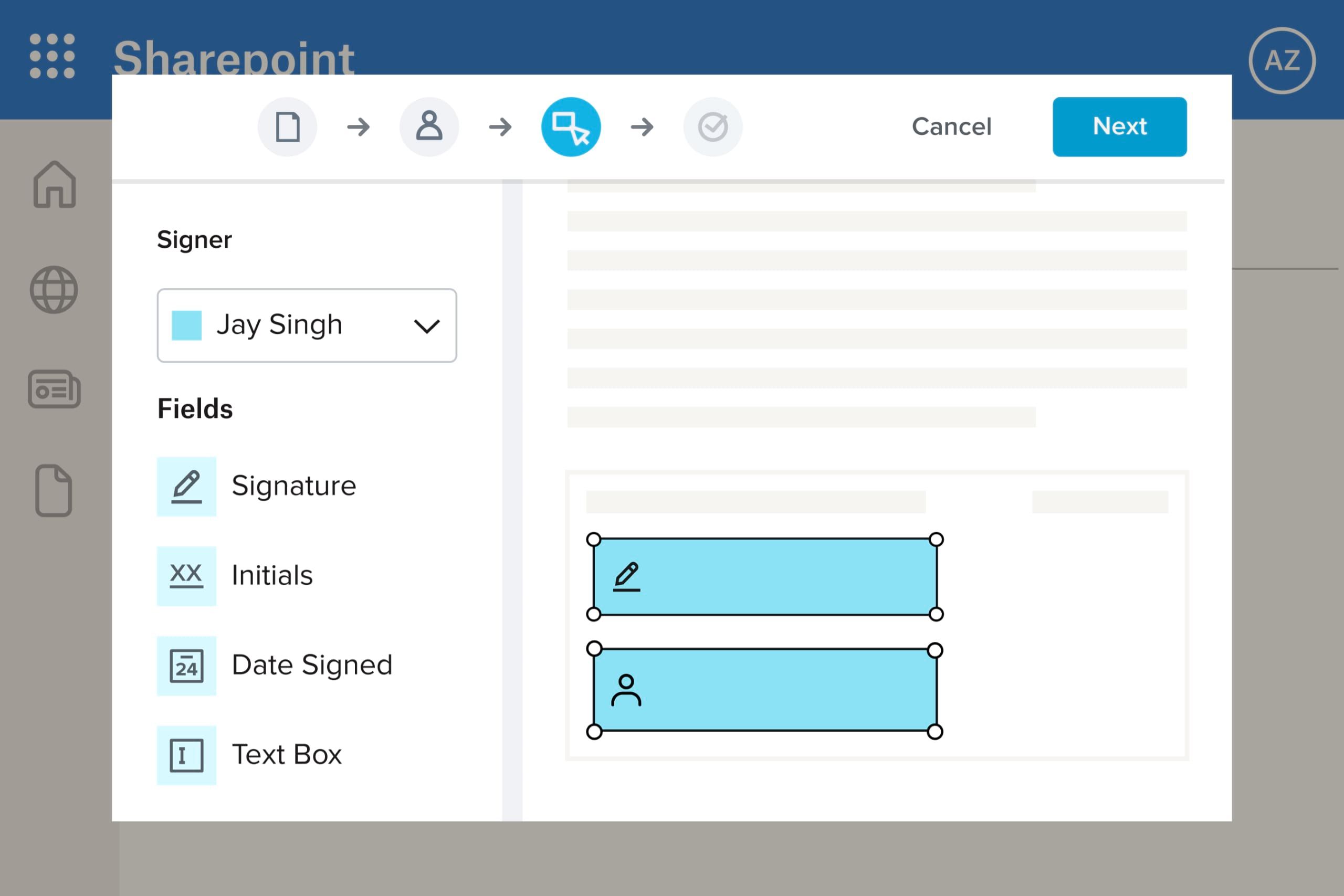 Get concierge-level support—fast
For customers who need issues diagnosed faster, HelloSign is offering paid support through phone, email, and live chat. Customers can purchase Level 1 or 2 of paid support to request a phone call, chat with a live agent, or receive an expedited email response from one of our support agents.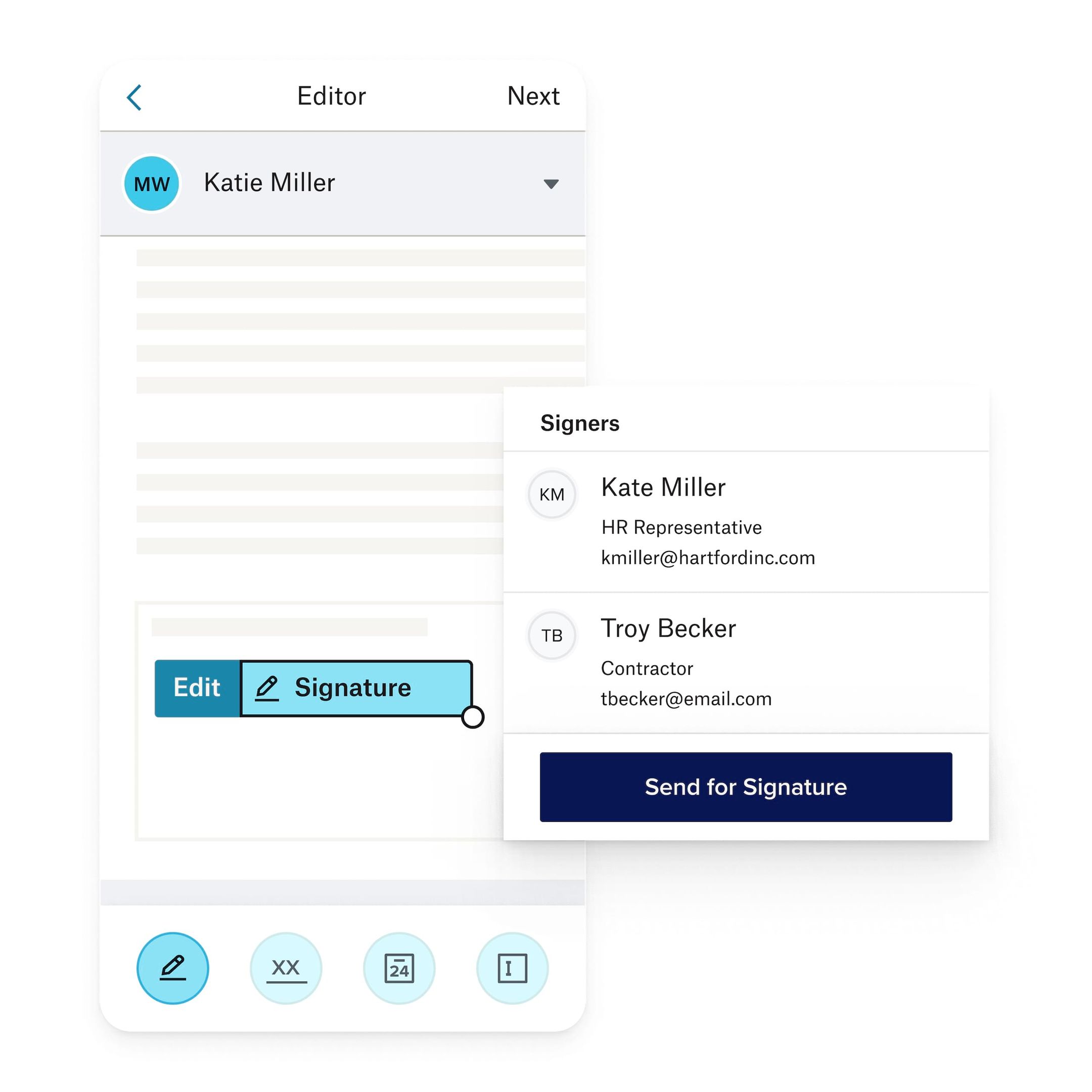 Your agreements signed faster, from anywhere
Legally binding signatures from the palm of your hand

The HelloSign mobile app is the fastest way to request signatures from your phone, so nothing gets in between you and that next signed agreement. After all, work doesn't stop when you're away from your computer.
Sign or request a signature

The HelloSign mobile app lets you sign documents, create new requests, and use existing templates without missing a beat. Add your signer's email address, place the fields where necessary, and send out for signature with just a tap.
Manage your documents

Track all your signature requests from anywhere with the HelloSign mobile app. Save time—and get peace of mind—with document status updates right on the home screen.
HelloSign August 2021 Product Updates
Automated and seamless signing with HelloSign + Keap
Keap users can now seamlessly send contracts, statements of work, and invoices for signature without leaving the platform.

This HelloSign and Keap integration provides users a smooth, automated, and uninterrupted workflow for signing. With features such as auto-filling data fields and triggering automation, HelloSign + Keap removes the manual work and saves users time so they can focus on the tasks that matters most.
Secure eSignatures with the Dropbox Professional and HelloSign Essentials bundle
Get documents signed without leaving Dropbox. Collaborate, send, eSign, and save your documents without ever switching applications. Minimize distractions and workarounds with robust storage from Dropbox and unlimited eSignatures from HelloSign. Store and sign agreements quickly without sacrificing safety. With cutting-edge security measures from Dropbox, you can get back to growing your business knowing your most important documents are protected. Eliminate manual processes and errors by automatically organizing your signed documents and checking the status of documents out for eSignature. Use templates to quickly send out your most used files and get real time notifications when they are signed.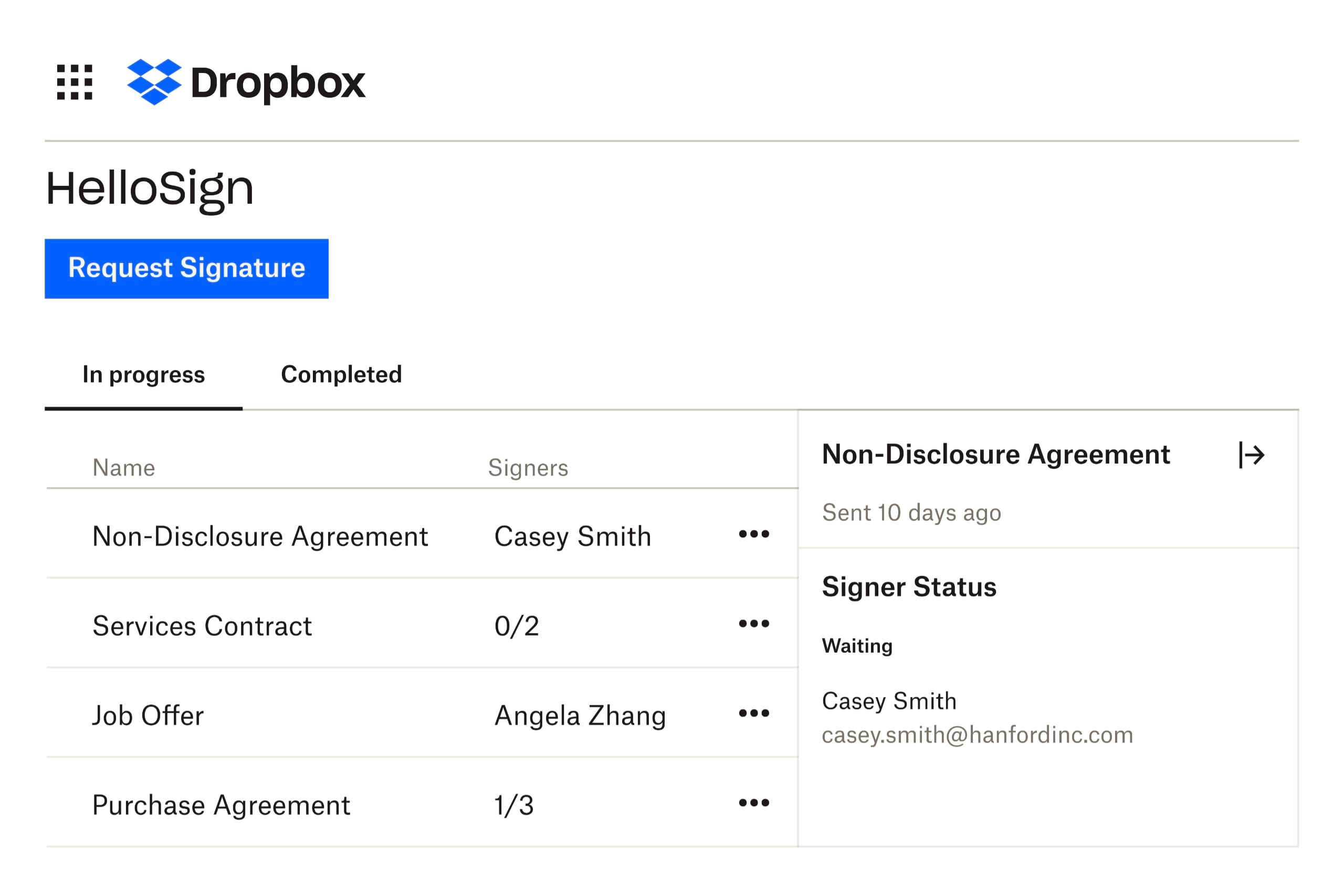 HelloSign June 2021 Product Updates
Request Qualified Electronic Signatures from HelloSign
Prepare and send
As a HelloSign customer, you will prepare and send your QES requests as you normally would, with one additional step. When adding a signer, you will select Enable Qualified eSignature. This adds the QES requirements to the request and will require your signer to verify their identity with our partner IDnow.
Your signer reviews
Your signer will receive an email from HelloSign with QES authentication required. Upon clicking Review & Sign, the signer will be sent to HelloSign where they can review and complete the required fields. With the fields complete, your signer will click Finish with IDnow and be taken to IDnow for verification.
ID verification
Without leaving the HelloSign signing page, a new window will open and route your signer to IDnow. This ID verification step is a key reason why QES holds the same legal weight as signing in person. A trusted IDnow agent will conduct a video call with your signer to validate their identity.
Qualified eSignature
Once the signer has been successfully verified, they will confirm their signature through SMS. Next, our Trusted Service Provider (TSP) "Namirial" (on the EU Trusted List) will generate and apply a digital certificate to the signer's signature. As the sender, you will receive a signed copy of the agreement.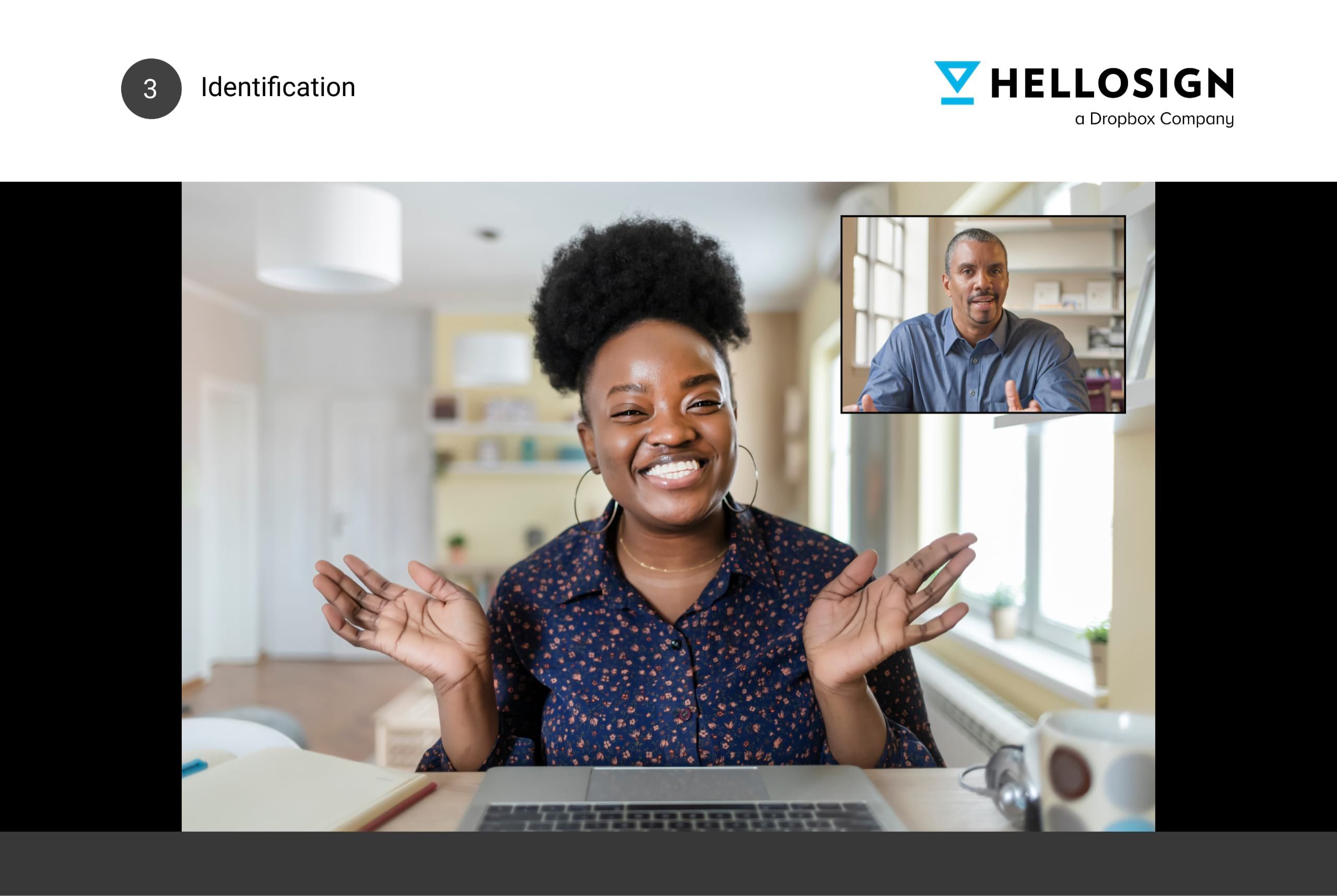 Notable improvements to our API enhance our API product and the developer experience
We made notable improvements to our API that focus on two main areas: enhancing the API product and the developer experience. We invested in three key areas to improve the API product, including security and management, usability, and internationalization.