Go further with the Dropbox Technology Partner program
Sharing your technology with our 500 million users and 200,000 business customers has never been easier.
Join our growing network of developers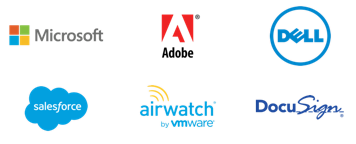 Start integrating with Dropbox today
Compelling user value

Integrate with users' natural workflows, and tap into over a billion files being edited on Dropbox every day. Let users select, edit, and save their files anywhere, on any device.

Open APIs

No matter the size or complexity of your solution, the Dropbox platform has the tools you need to get started. Create your own app and get up and running right away.

Built for Developers

We set you up for success with free and comprehensive API documentation, tutorials, dashboards, tools, developer support, and much more.
Are you a Premier Partner?
Selected based on market leadership, innovation, and alignment with
Dropbox values, Premier partnership is a powerful way to access new customers.
What to expect
Enhanced technical resources

Customized technical resources for building best-in-class applications

Marketing development funds

Dropbox will match investment in marketing our joint solution
Lead referral program

Earn a cash bonus for sharing new customers

Partner Management

A single point of contact at Dropbox to support our growing relationship
---
Apply to become a Premier Partner
The developer API is open to all partners seeking Dropbox integration.
If you feel your solution is a good fit for the Premier Partner program, we want to hear from you.