Store, share, collaborate and more with Dropbox
What can Dropbox do for you?
Dropbox provides the tools you need to keep everything organized, secure, easy to access, and in sync.
Work from anywhere
Keep projects moving with access to your files from your computer, phone, or tablet.
Protect your work
Keep all your important files securely and automatically backed up to the cloud.
Simplify file delivery
Easily hand off large files, like video, graphics, and audio.
Collaborate with ease
Stay connected with coworkers, family, and friends to keep projects moving forward.
Data security
With the latest encryption technology we ensure all of your data is stored safely.
Productivity
Features like doc scanner, integrations with apps like Slack and Zoom, and eSignatures save you time so you can focus on what's important.
Bring your team together with Dropbox for work
Join the 600,000+ businesses and organizations who trust Dropbox as their secure, flexible workspace.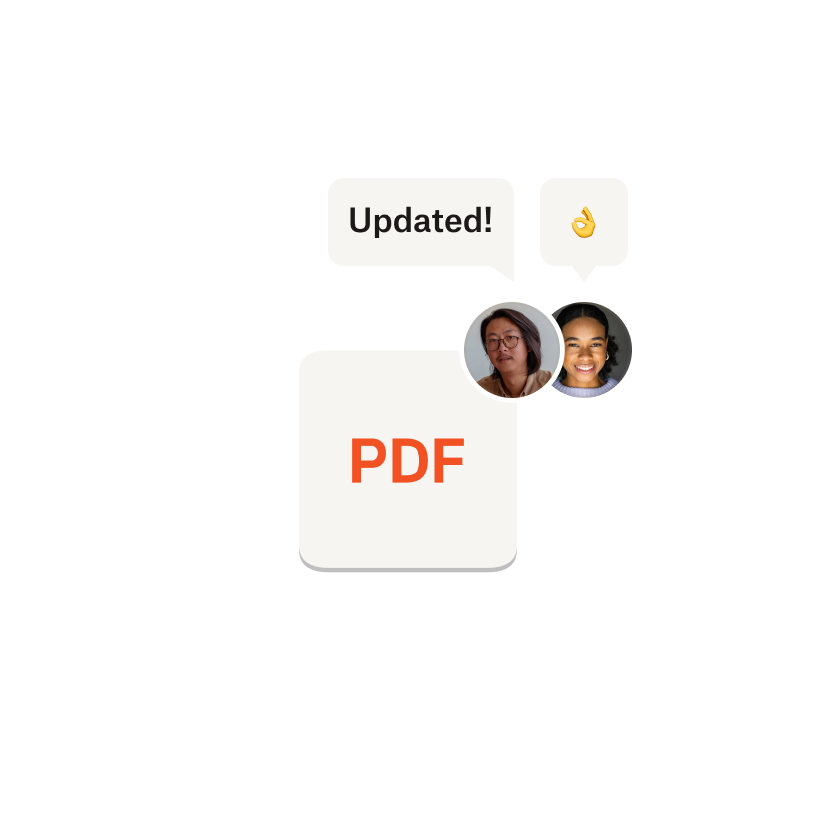 Work together from anywhere
Make it easier for your team to stay in sync, even when you're apart. Access the content, tools, & teammates you work with daily from one place—only in Dropbox.
Admin controls
Manage team members and access to company data with powerful, easy-to-use admin tools.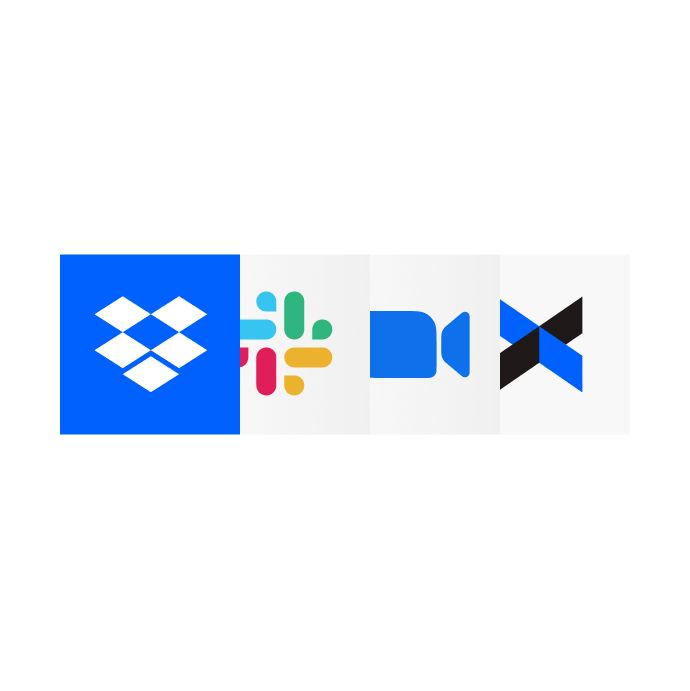 App integrations
Dropbox is compatible with whatever tools or apps your team is using. Share files in Slack, start a Zoom meeting, sign documents with Dropbox Sign—they all work safely and securely with Dropbox.
What our customers are saying
Organize your personal life with Dropbox for home
Keep all your important data in a single, easy-to-access place. From photos to passwords and more, Dropbox has you covered.
Centralize your cloud storage
Easily consolidate all your data in Dropbox. You can even automatically backup your computer to ensure you have everything you need, no matter what may happen.
Share what you love with who you love
Anyone can use Dropbox—it works across all devices, from Mac to PC to iOS and Android. You can easily share any file, even if it's too large to email, or the recipient doesn't have Dropbox.
Find the right plan for you
Dropbox Business plans are for teams with three or more members. We also have individual plans for freelancers, solo workers, or personal use.
5 TB (5,000 GB) shared by the team • 3+ users
Plan highlights
Recover or restore any file up to 180 days

Automatically back up computers—and connected external drives—directly to the cloud

External content controls and reporting

Large file delivery with Dropbox Transfer (up to 2 GB)

Safely store and access account login info across all your devices with Dropbox Passwords

Single admin login to manage multiple teams

Admin console and audit log

256-bit AES and SSL/TLS encryption

Priority email, live chat, and phone support
Frequently asked questions
Dropbox is a secure cloud-based file storage service where you can save all your files and access them anywhere, on any device. It is a workspace for distributed teams where you can organize and access content in one collaborative team space. To learn more, check out our Help Center.
Dropbox offers plans that meet the needs of personal users all the way up to Fortune 500 companies. Find out which plan offers exactly what you need here.
You need an account to store and share files, but anyone can view files shared with them, even if they don't have a Dropbox account.
Of course! Go here to compare plans. If you are interested in upgrading to an Enterprise account, contact our sales team. If at any time you want to return to your Basic plan, none of your content will be lost.