---
Dropbox is designed with multiple layers of protection, including secure data transfer, encryption, network configuration, and application-level controls distributed across a scalable, secure infrastructure.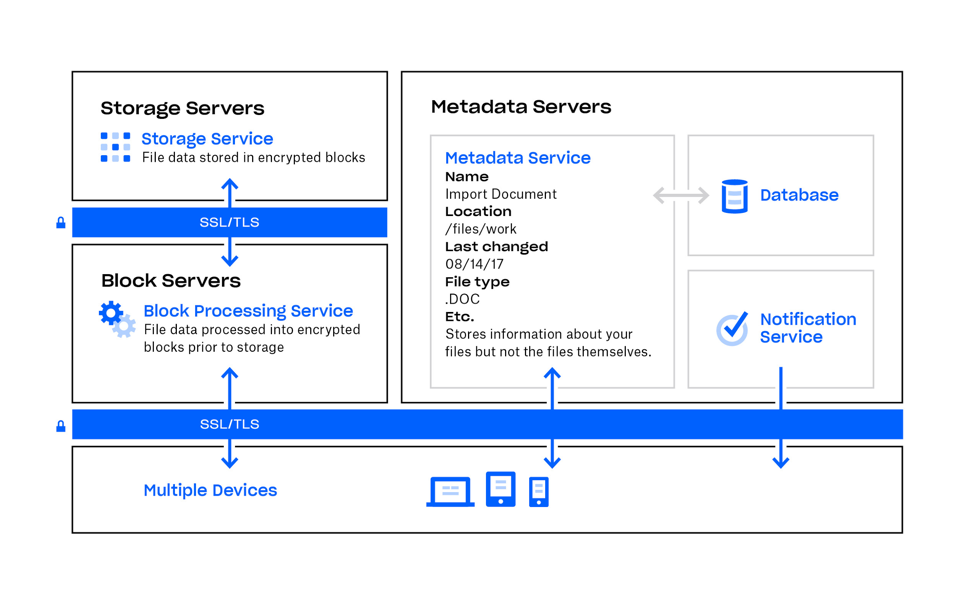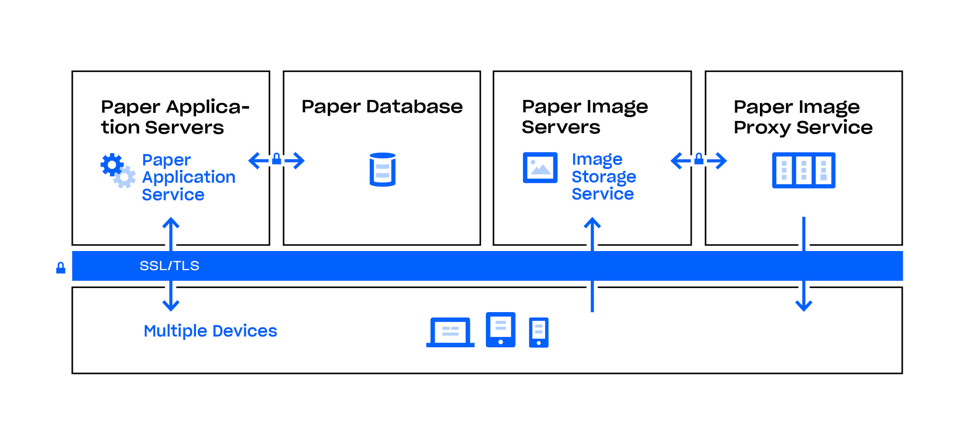 Dropbox Paper's infrastructure is comprised of the following components:
Both dedicated internal security teams and third-party security specialists protect these services through the identification and mitigation of risks and vulnerabilities. These groups conduct regular application, network, and other security testing and auditing to ensure the security of our back-end network. In addition, our responsible disclosure policy promotes the discovery and reporting of security vulnerabilities.
---
Dropbox manages file encryption on users' behalf to remove complexity, support advanced product features and enable strong cryptographic control. File encryption is protected by production system infrastructure security controls and security policies. Access to production systems is restricted with unique SSH key pairs, and security policies and procedures require protection of SSH keys. An internal system manages the secure public key exchange process, and private keys are stored securely.
Find more details about our security architecture in our Dropbox Business security whitepaper.